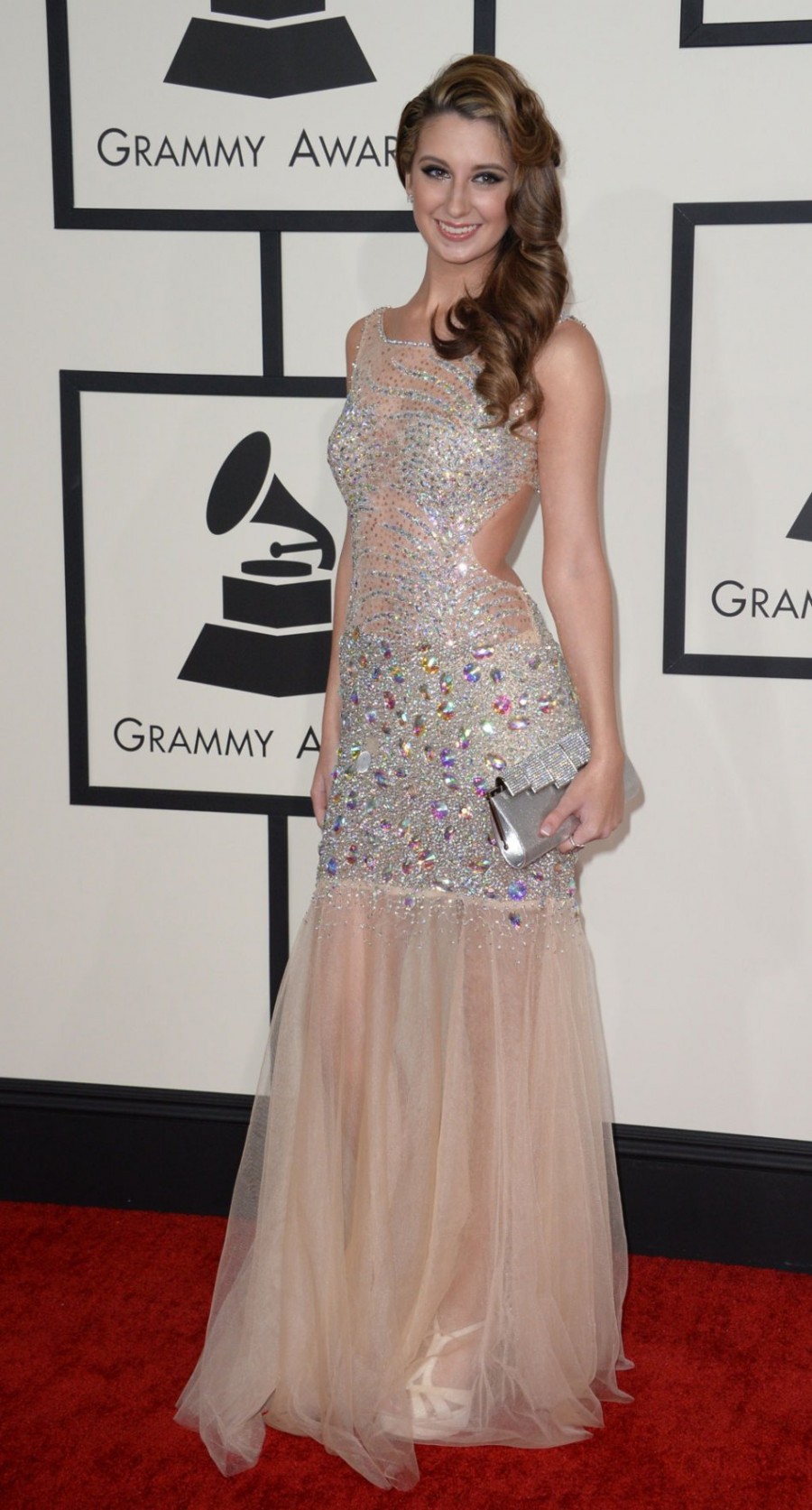 Just in time for Prom season, Jovani Fashions, recently named recording artist Brooklyn Haley as their official spokesperson for the brand. The announcement comes on the heels of Haley's recent appearance at the 56th Annual Grammy Awards, which gained her much praise from fashion critics and "Best Dressed" picks around the media world.
Jovani is a celebrity go-to for award shows, movie premieres, and other high-profile events. Celebs including Taylor Swift, Katy Perry, Carrie Underwood, and Paris Hilton have graced the red carpet in Jovani designer dresses.
Young singer-songwriter Brooklyn Haley is the perfect face for Jovani. Her latest single "Close to Where You Are" recently debuted on the U.K. Commercial Pop Charts and impacted at #22 on the US Billboard Dance Charts. Haley's next single, "Cold Case," is produced by Tearce Kizzo, who has produced hits for Pitbull, Afrojack and David Guetta. "Cold Case" will be released by Bhaley Entertainment in a joint venture with INgrooves/Fontana in the US and Canada and Universal Music Internationally.
Haley is currently recording her new album which is slated for a summer 2014 release, which will coincide with a summer concert tour of Europe, including dates in France, Germany, Switzerland, and the United Kingdom.
Find your Jovani gown at any of the 2,000 specialty boutiques and department stores including Harrods and Neiman Marcus where the fashion is distributed.
For more info on Jovani: http://www.jovani.com/
For more info on Brooklyn: www.brooklynhaley.com