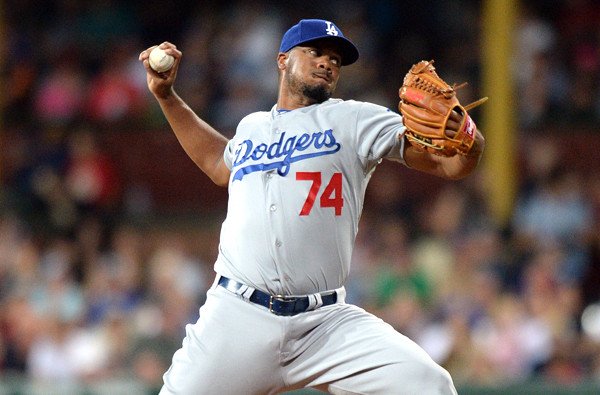 This Saturday at 9:00 p.m. PT following its live coverage of the Dodger game against the Diamondbacks, SportsNet LA will debut "Connected With…Kenley Jansen."
SportsNet LA is the exclusive new 24/7 TV network of the Los Angeles Dodgers that takes fans behind-the-scenes of the team and offers in-depth access into the organization, providing an immersive experience with never-before-seen content and thousands of hours of comprehensive Dodger programming.
In the newest episode of SportsNet LA's signature interview series, host Alanna Rizzo sits down with the Dodger closer for an exclusive interview about the team, the bullpen, Jansen's heart surgery, his family and what it was like to change positions from catcher to pitcher and become the Dodgers' closer.
"Connected With…" has previously featured Dodger personalities Stan Kasten Ned Colletti, Adrian Gonzalez, Brian Wilson, Hanley Ramirez, A.J. Ellis, Andre Ethier and Carl Crawford.