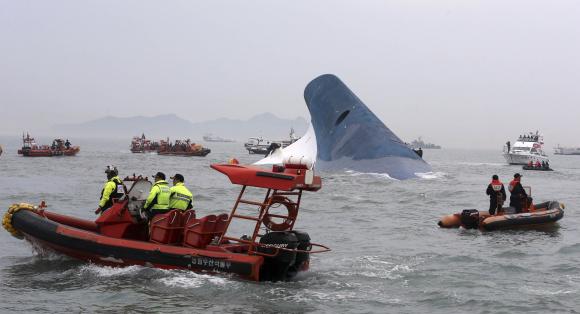 Photo Courtesy of Reuters
It seems we cannot go a day without a tragic event in the news. As reported by Reuters from South Korea, more than 280 people, many of them students from the same high school, were missing after a ferry capsized off South Korea on Wednesday. This could very well be the  country's biggest maritime disaster in over 20 years.
The ferry was carrying 462 people. Supposedly, 174 have been rescued, according to coastguard officials. Four people have been confirmed dead.
As rescuers search for survivors and helicopters fly overhead, there is confusion as to how many have really been rescued. An official from the Danwon High School in Ansan, a Seoul suburb, said earlier that all of its 338 students and teachers had been rescued. This could not be confirmed by the coastguard. The school official asked not to be identified.
Updates will come as reports are confirmed.