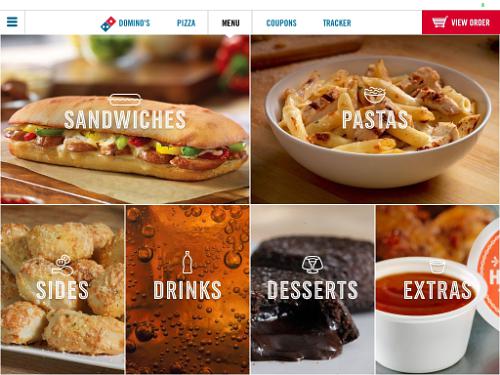 We all take advantage of the online ordering service for Domino's Pizza. Now the pizza joint has released  its ordering app for the iPad which will put pizza at the center of everything – including updated, mouthwatering food photography and a newly created, more realistic custom pizza builder.
Domino's new app will offer users access to the full national menu, coupon search and location-based store locator, like in its current iPhone®, Android™, Windows Phone 8® and Kindle Fire™ ordering apps. It will also allow direct access to track an order using Domino's Tracker®, the company's innovative and industry-exclusive digital order tracker, and Pizza Profiles, which allows customers the ability to save information and reorder their favorite order in as little as five clicks, or about 30 seconds.
The Domino's app is available for free from the App Store on iPad or at www.itunes.com/appstore.