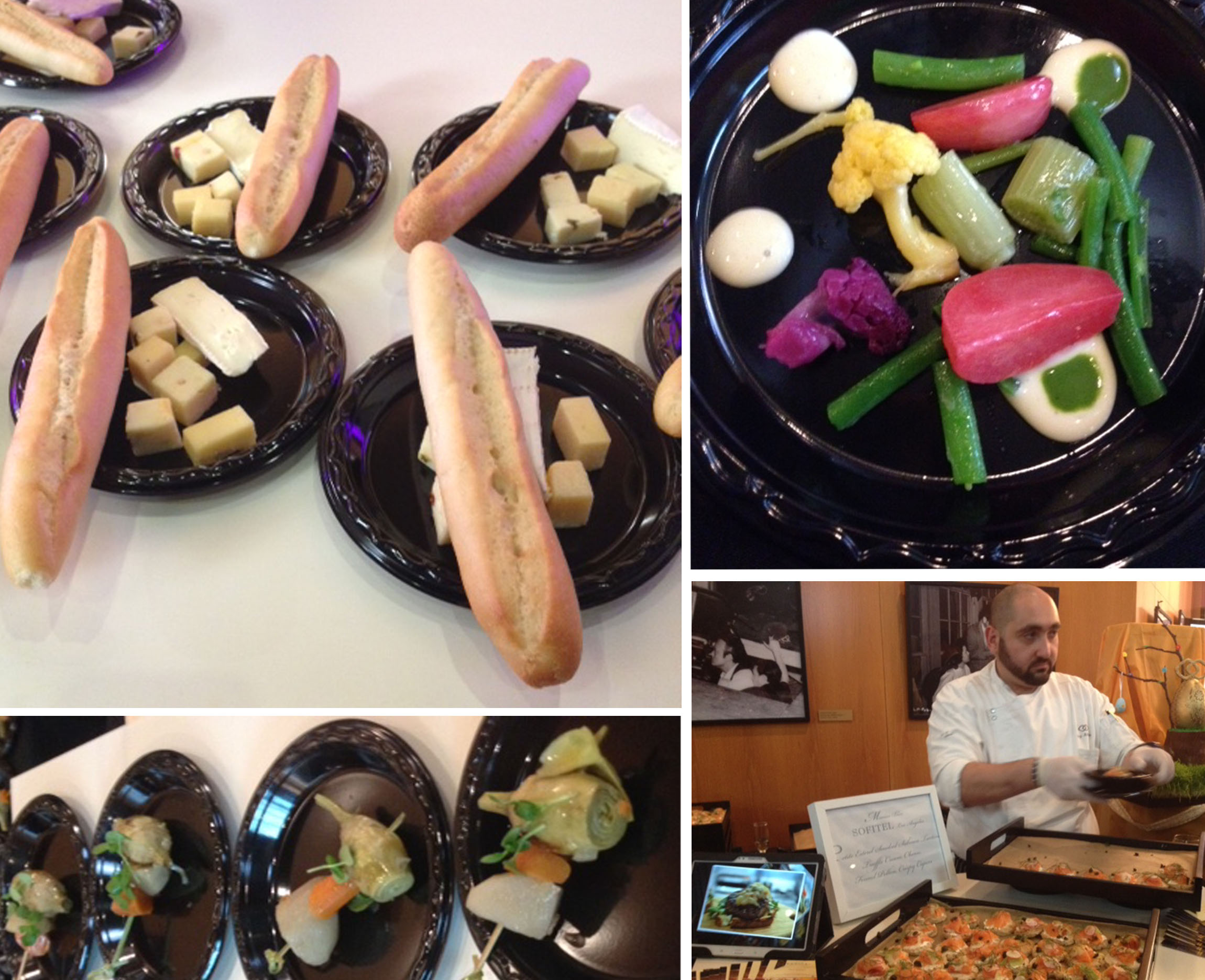 While COL*COA Film Festival (City of Lights, City of Angels) is truly a spotlight for French film, their opening night reception also showcased a number of delicious cuisines from restaurants around Los Angeles.
Food, wine and Champagne stations were set up all around the lobby of the Director's Guild.
This year the festival had everything from Vietnamese dishes to miniature baguettes with cheese.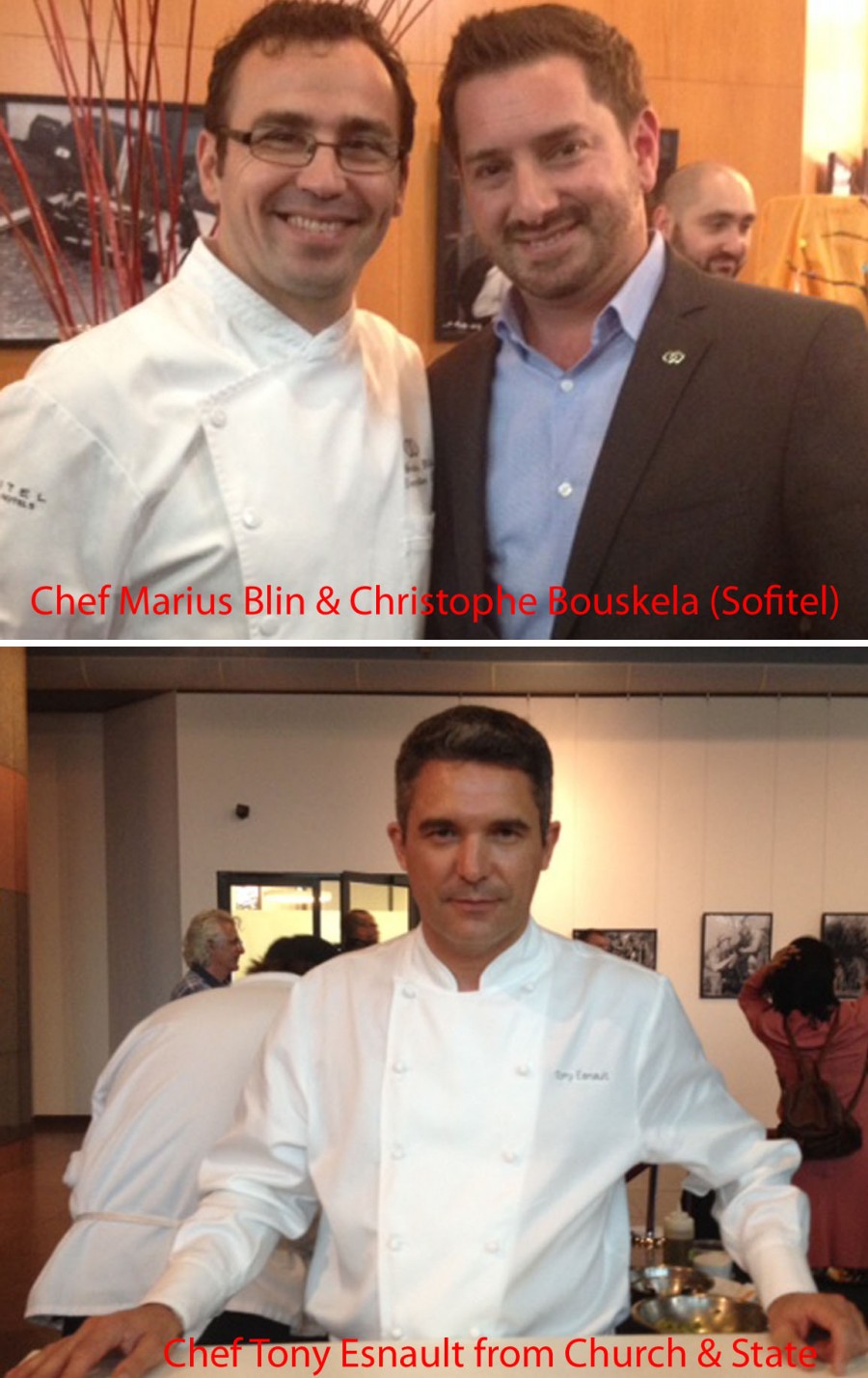 The French Vietnamese restaurant, 90210 PHO and their Chef Kimmy Tang offered small plates of sauteed meat with peanuts, shallots and rice. Right next door was Chef Tony Esnault from Church & State Bistro. He offered a light, yet satisfying and colorful vegetable plate with green beens, purple cauliflower and more.
The Lexington Social House served up a one-bite wonder with baby artichoke on a stick. Chef Marius Blin from Sofitel made a delicious soft salmon tartine.
As the festival grows each year, their cuisine is more and more impressive and delectable.
On the beverage end, Champagne de L'Argentaine sponsored a bubbly station. Wine sponsor supporters included: Hollywood Wine, Graef Wines, Wine-Street.com, The Organic Cellar and Paul M. Young Fine Wines.
For more about COL*COA, go to www.colcoa.org