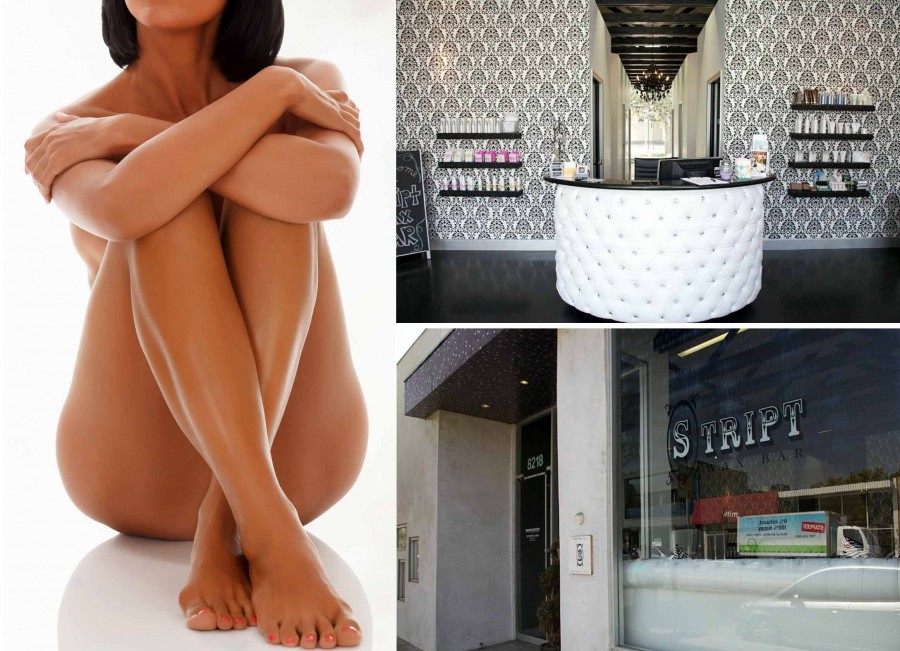 When you think of 'spa treatments,' the first that come to mind are: facials and deep tissue massages. The last might be the 'vajacial.' But it turns out more and more women are catching on to this post-wax, post-shave care. Think… facial for the entire bikini line region. After experiencing my very own 'vajacial' at Stript Wax Bar on Third Street in Los Angeles, I recommend all women try it themselves. It maintains healthy skin, pigmentation and hair follicles.
Stript Wax Bar has several locations throughout California, from San Francisco to Los Angeles and was founded in 2009 by owner Esthetician Katherine Goldman. Her goal was to provide services for both women and men with a clean and comfortable environment. Upon entering their LA wax bar, you certainly feel the 'special VIP' vibe. I was offered a glass of Champagne before being shown to the treatment room…
Esthetician Nancy was extremely kind and knowledgeable; able to explain the step-by-step process of the 'vajacial.' Like a wax, you can rest comfortably on the examination bed. They begin with a cleansing over the general area, which helps to open up the pores and dissolve blemishes. Nancy then examined for ingrown hairs and any irritated areas. 
The next step is the ultimate exfoliant and skin soother: the Gommage Mask, an antibacterial papaya enzyme mask. This helps to lift the hairs that are trapping others from growing out. It also lifts the dead skin. The treatment ends with a lightening fade cream to even out pigmentation.

A 'vajacial' is a must for women who want to maintain after waxing. For men, they offer the 'brojacial'. Why not get the entire wax and vajacial all at once?!
For pricing and to book an appointment visit: http://www.striptwaxbar.com/
Reviewed by Pamela Price