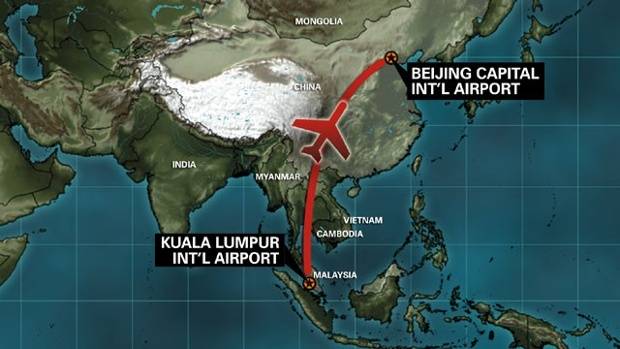 Photo Courtesy of www.thegatewaypundit.com
The disappearance of Malasia Airlines Flight 370 is still a mystery almost 60 hours after it vanished from the radar screens. There was no distress call before the plane went missing on Saturday. Flight 370 was on its way from Kuala Lumpur to Beijing; carrying 227 passengers (including two infants) and 12 crew members.
According to The Guardian, search crews involving nine countries are working "every hour, every minute, every second" across the South China Sea, the country's civil aviation chief said on Monday.
The possibility of a hijack situation is not being ruled out. Five passengers had checked in for the flight but not boarded. Two passengers were traveling on stolen European passports. Forty ships are working 24 hours a day, while 34 aircraft are working during daylight hours. Potential sightings of aircraft debris by Vietnamese searchers have not yet been verified.
Malaysian maritime officials found some oil slicks in the South China Sea and sent a sample to a lab to see if it came from the plane. Tests showed that the oil was not from an aircraft.