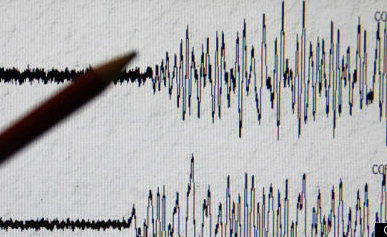 Los Angeles has seen two earthquakes in almost ten days time. On March 17th, an earthquake with a 4.4 magnitude occured at a depth of about 5 miles across the LA basin. On Friday night, a recorded 5.1 quake happened at 9:09 p.m. Pacific time at a depth of about 4.7 miles, according to the United States Geological Survey.
Also reported: there have been 23 aftershocks as of 10:00PM on March 28th, the largest of which was a M3.6 at 9:30PM, and was felt locally near the epicenter. The aftershock sequence may continue for several days to weeks, but will likely decay in frequency and magnitude as time goes by.
The March 28th earthquake was located 1 mile easy of La Habra, CA, or 4 miles north of Fullerton, CA. The event was felt widely throughout Orange, Los Angeles, Ventura, Riverside, and San Bernardino counties.  It was preceded by two foreshocks, the larger of M3.6 at 8:03pm. The demonstration earthquake early warning system provided 4 second warning in Pasadena. 
For those who are worried California will rattle and break off into the ocean, do not fear. According to USGS.gov, the ocean is not a great hole into which California can fall, but it is itself land at a somewhat lower elevation with water above it. It's absolutely impossible that California will be swept out to sea. Instead, southwestern CA is moving horizontally northward towards Alaska as it slides past central and eastern CA.