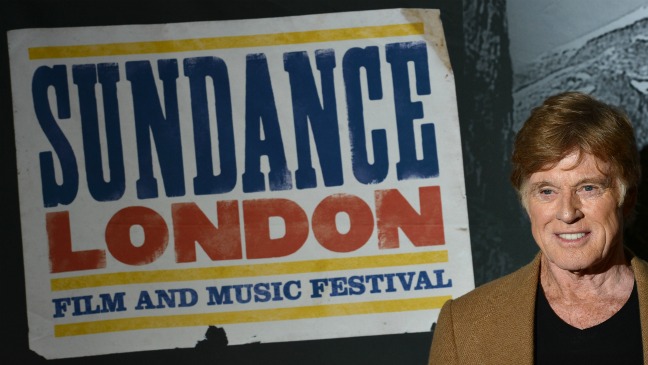 Sundance Institute and AEG Europe announced today the programme of feature films, short films and panel discussions for the third Sundance London film and music festival, 25-27 April at The O2. Ticket packages are now available at sundance-london.com, and individual tickets will be on sale from 9:00 a.m. GMT Friday 28 March.
Sundance Institute, which annually presents the Sundance Film Festival in Park City, Utah, U.S.A., selected the film and panel programming. The 2014 programme continues the focus from previous years on presenting new work by independent filmmakers. Sundance London will include 21 feature films and 18 short films across five sections. Twenty-four films will make their world, international, European or UK premieres at Sundance London. Ten are by female filmmakers and seven are by first-time feature filmmakers. The films collectively received 12 awards when they premiered at the Sundance Film Festival. Among the filmmakers expected to attend are Ryan Coogler, David Cross, Rose McGowan and Marjane Satrapi. All screenings will take place at Cineworld at The O2.
This year's Sundance London will again explore the connection between independent film and music. Archive has been announced as the first headlining music act for the 2014 festival, and tickets for that performance are now on sale. Several of the films, both documentaries and narrative, look at the power of music, and in conjunction with screenings of Finding Fela, the festival will host a free performance from Dele Sosimi, one of the original members of Fela Kuti's band, alongside an Afrobeat orchestra. The Art of Film Music panel will discuss the process of composing original music for films, and solo artist and former Pulp frontman Jarvis Cocker will join the Hybrid Vigour Documentary panel alongside former Orange Juice frontman Edwyn Collins, which will explore how British documentary is pushing the boundaries in challenging the genres of music, biography and archive film. Also, free live music performances organized by the American Society of Composers, Authors and Publishers (ASCAP) will take place in The Hub at Brooklyn Bowl for pass and ticket holders aged 18 and older during the festival.
Robert Redford, President & Founder of Sundance Institute, said, "That audiences in London have responded so positively to the films presented at the first two Sundance London festivals speaks to the power and universality of the stories told by our artists as well as the audience's openness to exploring new ideas."
John Cooper, Director of the Sundance Film Festival, said, "The programme of films and panels for Sundance London builds on the success of our 2014 Sundance Film Festival by connecting this work with an international audience for the first time. We are excited to return this year and present a line-up of films and music with uniquely independent perspectives on our world."
Rebecca Kane, General Manager of The O2, said, "This is our third year of hosting Sundance London and I am very excited to welcome the festival back to The O2. This event is integral to our commitment to showcase The O2 as a premier entertainment destination, and most importantly it is a great opportunity for film and music fans to engage with artistes. Personally I am very much looking forward to seeing Jarvis Cocker join one of our panel discussions."
For more information visit sundance-london.com or follow @SundancefestUK on Twitter.