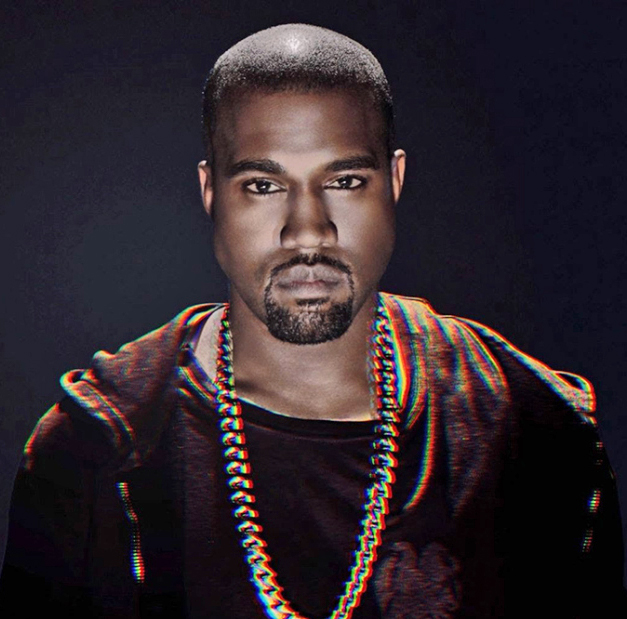 "If you read books — which I don't, none at all — about how to become a billionaire, they always say, 'You learn more from your mistakes.' So if you learn from your mistakes, then I'm a f***ing genius."
Kanye West said that to Rolling Stone in 2007, long after his audacious declarations started to become as tantamount to his public image as his music. For a man who proclaims his intelligence to be of the highest class, the hip-hop student who made The College Dropout should have been sent to the principal's office with a dunce cap quite a few times. During a nationally televised Hurricane Katrina relief effort in 2005, West snorted, "George Bush doesn't care about black people" beside a deer-in-the-headlights Mike Myers. Then there was his infamous interruption of Swift's 2009 MTV Video Music Awards acceptance speech after she won Best Female Video for "You Belong With Me." West stormed the stage and took the microphone from Swift, saying, "Yo, Taylor, I'm really happy for you, and I'm gonna let you finish, but Beyoncé had one of the best videos of all time."
Just about anyone with a remote interest in pop culture or Internet memes has watched or at the very least heard about the aforementioned debacles, and then some.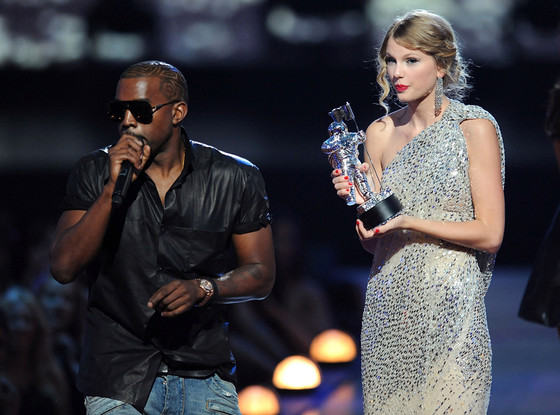 The cup of the "I Am A God" MC runneth over with instances of bombastic ego-tripping. The community reaction to strident remarks as such would send most artistic careers down a foxhole, but West has held his ALL CAPS mode of public remarks with a loving embrace, crafting it as the yin to his records' yang. The way film director James Cameron bounded audiences with the maximalist visions of Avatar, Kanye West's overstretched personality permeates itself into his performances — both on and off the grand stage. Love him or hate him, you can't look away.
Still, where is the genius? Given that in his mid-20s he claimed to make "five beats a day for three summers" on "Spaceship," West lacks the prodigious ability of Mozart or Beethoven, who exhibited techniques of an auditory sensei at an early age. We're also talking about a guy with an unabashedly populist approach to the game: he's hired ghostwriters to compose lyrics for him, and has shared production credits with half a dozen other beatsmiths on a sundry of his biggest hits.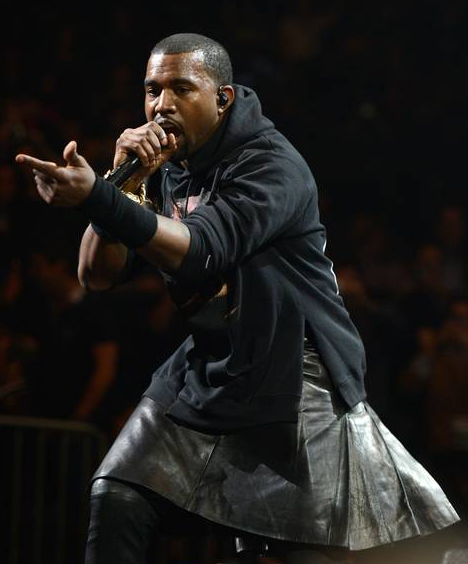 The liner notes of his last two records, My Beautiful Dark Twisted Fantasy and Yeezus, read longer than The Cheesecake Factory's menu. If Kanye West is a genius, it's a great deal due to his skills as an arranger and facilitator—an enthusiastic yes-man to the ideas of others.
West has always been a heavily collaborative artist, but he's earned allies because of an achievement earned by himself: before branching out as a solo artist, West mastered the purest distillation of his field's production style. Allow a brief digression: Technically speaking, rap producers aren't "songwriters." There are some exceptions – Pharrell, Mannie Fresh, Tyler, The Creator to name a few—who have composed original beats and melodies from scratch, but the purest execution of hip-hop since its inception has been about the art of the sample. So then, the most successful within the form are the ones with the best taste and ability to forge new sounds from older jams. Before West arrayed leather skirts and opulent reality TV stars, he was one of the key vanguards of that established production flair as it approached the new millennium.
It took skills to stir the pop melting pot on the Jackson 5's "I Want You Back," depending on whom you ask.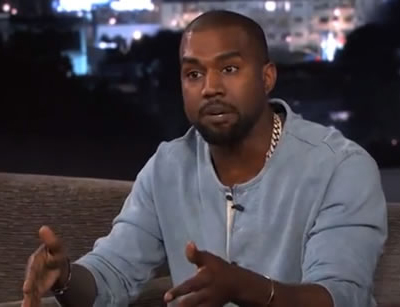 Jay Z's first top 10 single was "Izzo (H.O.V.A.)," which behind the boards featured Kanye West flipping the tempo on the treasured Jackson 5 cut. To young bloods lusting for an ebullient loop that drove Jay Z's rags-to-riches street tales, West took them to the joys of Jackson's Neverland; to old heads that grew up learning music theory, West's actions may as well have been plagiarism. There are strong arguments from both sides, especially when there are so many past and present voices on the song, but trying to decide on the true genius spawns circular logic. It's no more frustrating than attempting to solve the "chicken or the egg" conundrum. A simple conclusion is that West has always received help, even when he worked alone.
Perhaps West's naysayers would eat crow if Chicago's maestro of borrowed music actually composed all the songs he rapped over. If West believes himself to be a genius, shouldn't he equally praise the individuals he's deriving his technique from? Also, wouldn't a true genius ensure a universal appeal to the everyman?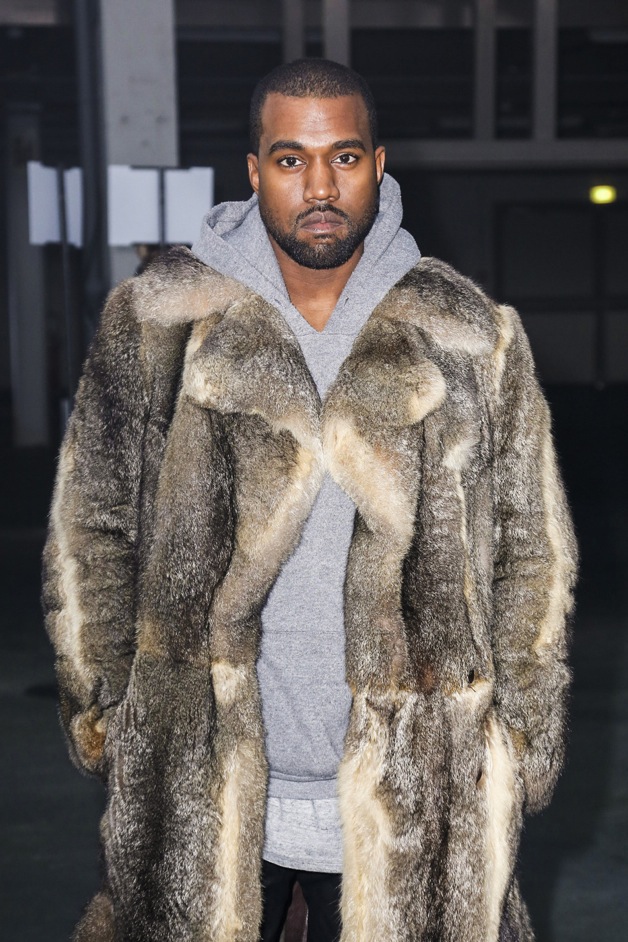 West hasn't been a very relatable person since his debut LP. Endearing lines like, "We're all self-conscious, I'm just the first to admit it," on "All Falls Down" hit close to home, but the man who wrote them is gone. West's hubris has grown exponentially with his success, and so has his obsession with materialism. As a result, it's easier and easier for fans to lose touch as to why they loved him in the first place. There are only so many people who can afford to brush their diamond-studded grill with caviar toothpaste.
"I've got to a point that Michael Jackson did not break down. I have reached the glass ceiling, as a creative person, as a celebrity and I've been at it for 10 years," West told Zane Lowe last year. Granted, Michael Jackson dealt with his share of PR nightmares in his day, but one thing he never lacked was humility and talent to write a double platinum-certified hit and disco-funk standard– The Grammy Award-winning "Don't Stop 'Til You Get Enough" comes to mind—completely on his own. While West is accurate in his assessment of hitting the glass ceiling as a celebrity, there are leaps and bounds of responsibilities he has overlooked as an artist. West has yet to understand that being a tasteful thief – culling old pop tropes and revitalizing them – is a skill, but it should not be his end goal. Hiring more seasoned MCs to write witty one-liners for him can't replace self-effacing, true to life wisdom. West's imperfections prove that at the very least, he's mortal. If he's truly a genius, it's only by the people who christened him as one. Just don't take West's word for it.  
By Alex Koenig