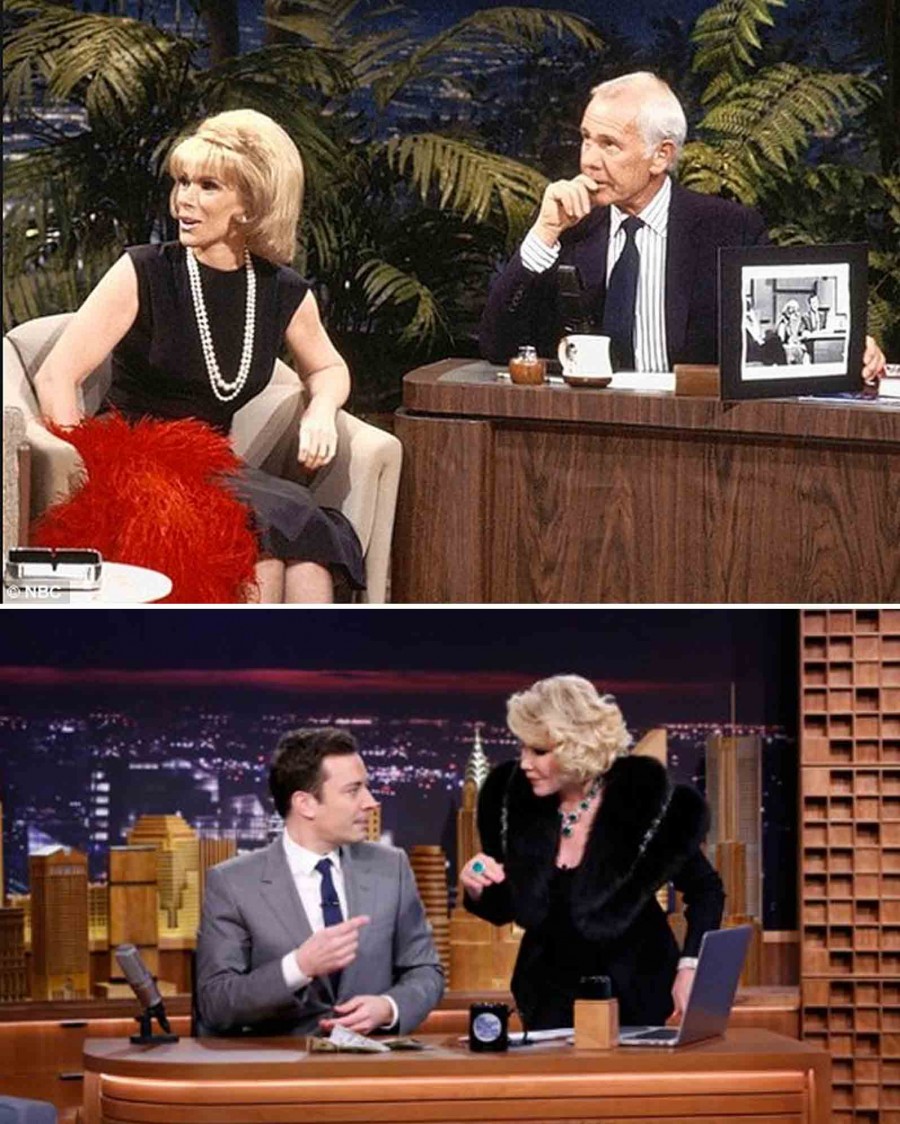 Joan Rivers is back on "The Tonight Show" … this time with Jimmy Fallon.
Her Monday night appearance marked the first time she stepped on the stage in 49 years since Johnny Carson's 'Tonight', on Feb. 17, 1965.
On Access Hollywood Live, Rivers spoke about her "ban" from the late night talk show after she left NBC for FOX.

Ever since she attempted to call Carson twice to break the news to him, he never acknowledged her presence again. Jay Leno continued the tradition of no Joan Rivers. But Jimmy has welcomed the queen of comedy with open arms.

Now, at 80 years-old… Rivers returns to the late night stage, funny as ever.
Mondays-Fridays on NBC (11:35 p.m.-12:35 a.m. ET)