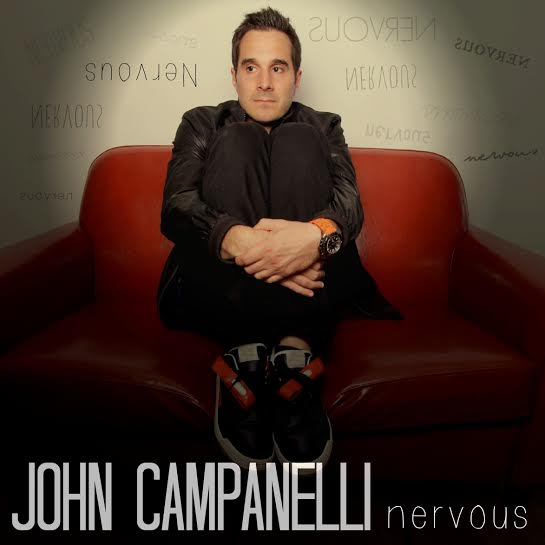 Los Angeles is swarming with aspiring stand-up comedians. On any given week I see some of the best and worst comedy sets, from The Comedy Store to the Hollywood Improv and every little hole in the wall stage. Needless to say, not everyone is meant to walk into that harsh spotlight and make people laugh. But every now and then, someone takes the mic and it just makes sense. Enter, John Campanelli; hard-working comic on the rise. John has co-hosted Playboy Radio on SiriusXM with Jessica Hall, been an entertainment news reporter for various TVGuide Network programs, made appearances on Reelz Channel's "Hollywood's Top Ten," BitesizeTV, and has opened for acts such as Dane Cook, Bobby Lee, Chris D'Elia, etc.
Campanelli is what I like to call 'a comic for the people;' As in, everyone can get his humor and roll with it… from the college bros to the thirty-something men and women crawling through the disappointing world of dating. For such a fresh comic, Campanelli has an impressive catalog of jokes, which he just released on his debut album, "Nervous."
There are a handful of stand-out sets, from "Mass Text Message," to "The Word No." Campanelli unravels his love-life interactions and daily disastrous experiences/obervations with no shame – and it's laugh-out-loud funny. Anyone with a Facebook news feed will relate to "Engagement," in which the comic recalls the irritating viral postings of diamond rings and "I said yes!" statuses.
The title of the album might be "Nervous," but Campanelli has full confidence revealing his mother's intentions of finding him a circle of friends in Los Angeles in "My Mom Wants To Help Me Find Friends." His relatable comedy will no doubt serve him in the future, making Campanelli a comic for a wide-range demographic. If you're looking for a good hearty laugh and a fresh face in the comedy scene, pick up or download a copy of "Nervous."
Campanelli can be found performing in Los Angeles and New York City. Next up, you can catch him at The Comedy Store (Belly Room) on March 28th at 10PM. CLICK HERE
To buy "Nervous" ($9.99 on iTunes) CLICK HERE.

Follow John on Twitter

By Pamela Price