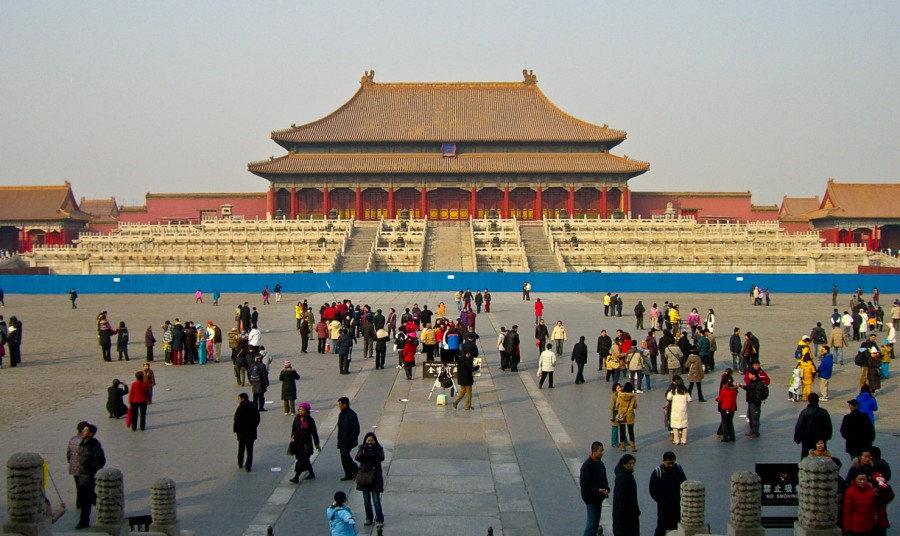 Marking the 35th anniversary of the establishment of Sino-US diplomatic relations, Beijing Tourism rocked the NBA court on March 16th at the AT&T center in San Antonio, Texas. A lucky San Antonio Spurs fan will soon be travelling to Beijing, China after winning a free trip courtesy of officials of the Beijing Municipal Commission of Tourism Development.
"I can finally visit Beijing!" said Andrew Gomez who won the "Free Trip to Beijing, China" during a raffle held at half-time of the San Antonio Spurs and Utah Jazz game. The raffle was part of a Chinese and American Cultural sharing activity. "I've never been to Beijing," Gomez added, as he received his big prize from Yang Song, Culture Counselor from Consulate-General of China in Houston, and Wang Yue, Vice Chairman of BMCTD.
Following the successful 2009-11 participation, BMCTD again participated in various activities and promotions with the Spurs during the 2013-14 NBA regular season so as to attract more NBA fans worldwide travel to Beijing.
On March 16th, thousands of Beijing Maps were handed out to fans in the arena who were also invited to talk about their impression on "Travel to Beijing." In addition, numerous ads of "Beijing Tourism" were displayed on the most prominent home base boards.
Yang Song said that building on President Barack Obama and President Xi Jinping's shared commitment to a new model of major country relations, the tourism exchanges of the two countries affirm the commitment to this relation.  Wang Yue mentioned that sports as well as travel are a favorite leisure lifestyle of all people around the world.
"The promotional activity at the NBA game today, not only showcased this combination, but also reflects that Beijing is pursuing and advocating a healthy lifestyle," she said.
Beijing gained global acclaim in 2008 as host of the Summer Olympic Games. It is home to many scenic attractions, including six world cultural heritage sites, such as the Temple of Heaven, the Palace Museum, Great Wall and the Summer Palace among others. Every year, the world's top sports events such as the Tour of Beijing, Beijing International Marathon and China Open Tennis take place there. Beijing is seeking to host the 2022 Winter Olympic as the first city to host both the Summer and Winter Games with Zhangjiakou.