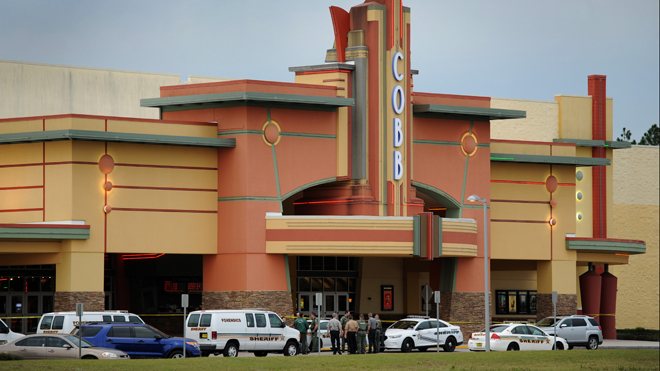 The public shootings never seem to stop.This time the violence took place in the Tampa suburb of Wesley Chape, Florida. A 43 year-old father had been sending text messages during the previews of an afternoon movie at the Grove 16 theater.
Seconds later, the man texting was shot dead in his seat. Who is the shooter? A 71 year-old retired police officer who is now in custody. The ex-cop is set to show in court today. According to CNN, the former officer, Curtis Reeves, was with his wife and sat behind Chad Oulson and his wife. Chad Oulson was using his cell phone and Reeves told him to put it away, according to police and witnesses.
The two men began to argue and Reeves walked out of the theater. Police said Reeves was going to complain to a theater employee, according to the police report.
With a public shooting and threats rising every day, perhaps we need to take another look at Gun Control laws.