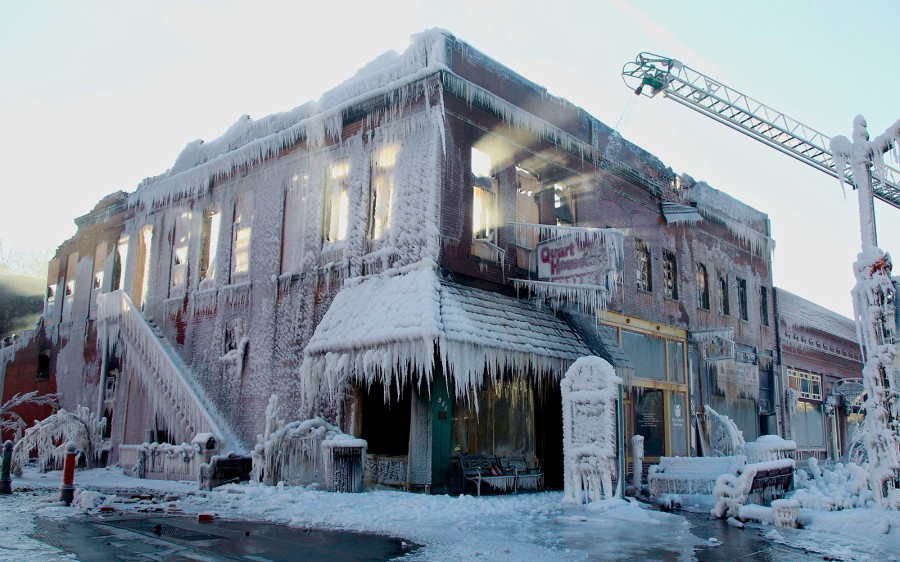 In Nebraska, The Waterman Opera House 
A cyclone of freezing winds following snow and ice continues to sweep the United States. According to Fox News, temperatures on Tuesday morning were already at 8 degrees in Atlanta and 6 degrees below zero at a remote weather station in the north Georgia mountains. Temperatures hit lows in parts of West Virginia not felt for 25 years, while the extreme cold in Virginia beat record lows that had stood since the late 1950s.
Even California is seeing the record breaking temperatures and winter conditions. Two Amtrak trains from CA and Illinois were stuck in snow about 80 miles west of Chicago on Monday night. Hundreds of passengers were stranded and forced to spend the evening on board the train. Amtrak spokesman Marc Magliari said "blowing and drifting conditions" made the paths the trains were on too difficult to travel. However, there were full "hotel systems" on the trains that worked through the night, he added.
A spokesperson for Los Angeles International airport said more than 5,200 passengers were affected by over three dozen canceled flights. Passengers on at least 151 flights had an average delay of 90 minutes.
The polar vortex is a mass of Arctic air sweeping the nation, causing harsh and even life threatening conditions. 
To keep safe and your body protected from chilling temperatures, USA Today has a guide on ow to survive the freeze!