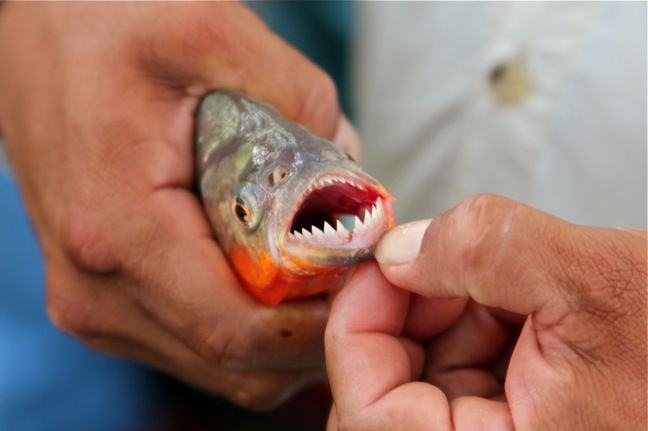 Piranha the movie came to life when a school of flesh-eating fish attacked hundreds of people in Argentina off a river near the city of Rosario. At least 70 have are being treated in local clinics and emergency rooms.
The fish is called a palometa, which is a type of piranha. Hundreds were simply seeking the cool water in 100 degree weather on Christmas Day. But sun bathing soon turned into a bloody attack. Fish against human. Gustavo Centurion, a medical official told Latin Times newspaper, "There were some people that the fish literally had torn bits of flesh from."
Reports say that a 7-year-old girl lost a finger to the fish, and dozens of people suffered serious bites to their extremities.
Piranhas are found in the rivers of South America and in the Amazon River basin.