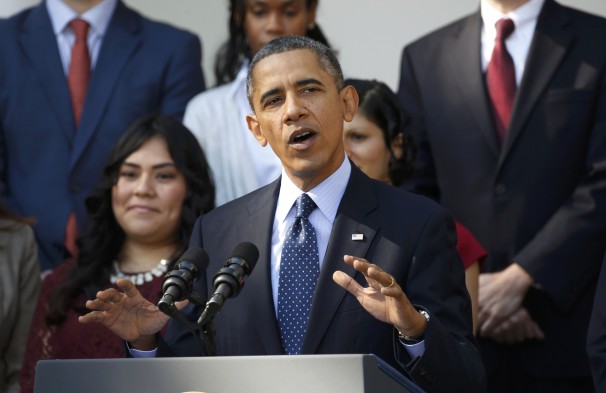 Just days after the deadline for the new and improved www.healthcare.gov – President Obama is hoping to revive the stalled promotional campaign for the new health insurance marketplaces.
This campaign is meant to boost the enrollment of healthcare customers before the December 23rd deadline. On Tuesday, Obama will make a statement at the White House, along with his healthcare staff and those who have "personally benefited from the healthcare law," according to a White House official. 
Initially, these promotional messages were meant to be broadcast throughout the fall. Of course, with glitches in the website and mass complaints, everything was put on hold.
Administration officials have declared the federal website is now running smoothly for most users.
Have you signed on healthcare.gov and is it working for you? We want to hear your feedback.