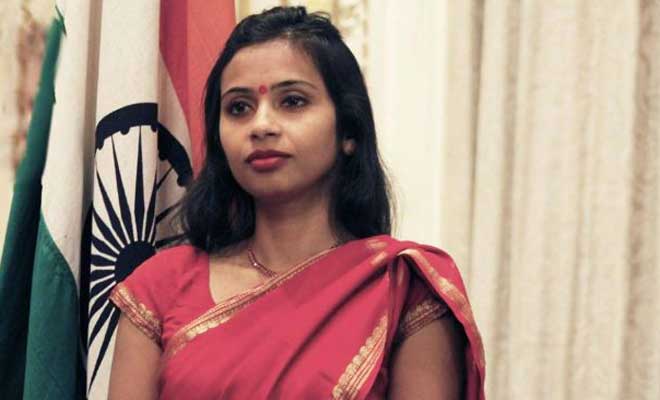 The arrest that is causing upset and being called a "diplomatic nightmare" all began with the arrest of Devyani Khobragade who was accused of submitting falsified documents to obtain a work visa for a nanny, promising to pay $4,500 per month but in reality paying just $573 per month, little more than three dollars an hour.
Khobragade's attorney says that the Diplomatic Security Service agent who reviewed the visa application misread it. He said the monthly $4,500 is Khobragade's salary. According to the attorney the nanny was to be paid $9.75 per hour. She was paid $3.31 per hour because she had asked the balance be sent directly to relatives in India. The 39 year-old Diplomat was arrested outside of her daughter's school in Manhattan. Complaints say that she was strip-searched and held in a cell with common criminals.
Now the case has reached the highest levels of American government. Secretary of State John Kerry has stepped in to try and appease the situation by "expressing regret."
Preet Bharara, the U.S. Attorney for the Southern District of New York, said Khobragade "clearly tried to evade U.S. law designed to protect from exploitation the domestic employees of diplomats and consular officers."
The Indian Embassy is on Khobragade's side and issued a statement saying, "We need to keep in mind the simple fact that there is only one victim in this case. That victim is Devyani Khobragade – a serving Indian Diplomat on mission in the United States."
So who's right and who's wrong? Should we not be asking the nanny her thoughts on her $3.31 per hour salary?