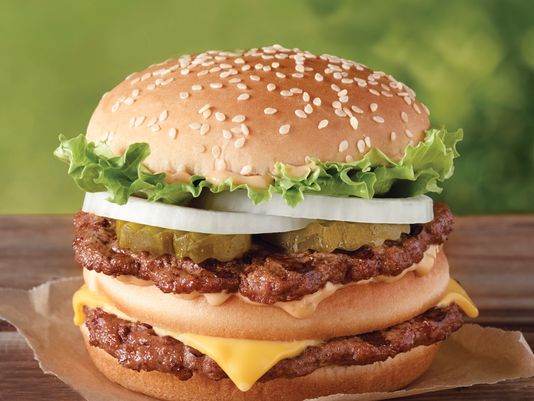 Photo Courtesy of Burger King
Some argue that the Big King tastes similar to McDonald's Big Mac, but we're still excited for the big burger re-launch.
Burger King has certainly been going through some menu changes to boost business – offering lower-cal french fries called the Satisfries. The Big King competes on a healthy basis with about 40 calories less than a Big Mac!
So what is the Big King? Well it's a rebooted burger version from the 1997 sesame bun meat sandwich – except – this will have a middle bun. 
Taste it and let us know what you think…