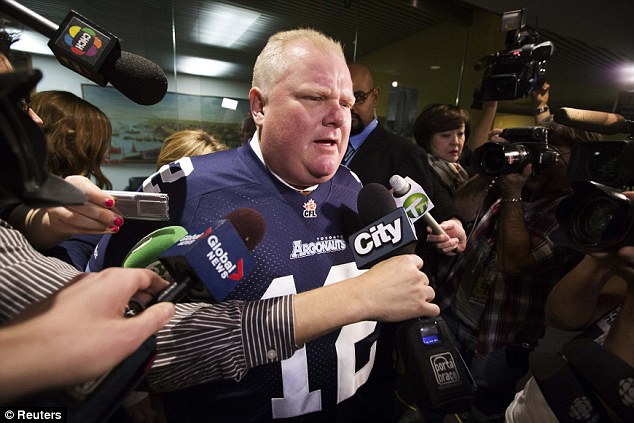 After Toronto's Mayor Rob Ford finally faced the music and apologized for the video footage of him on crack cocaine, as well as another rant in which he was inebriated – he still will not step down from his political position.
Now Toronto's City Council voted Friday to strip Ford of his ability to govern in case of an emergency and to appoint and dismiss his senior staff. We don't blame them and neither does the Mayor. With all of this publicized behavior under the influence of drugs and alcohol, best to have a back-up plan. 
"I perfectly understand where they're coming from," Ford said.
"Council delegated those powers and council has the ability to take those powers away," City Solicitor Anna Kinastowski said at one point in the meeting.
Ford spoke to reporters saying he was under "tremendous, tremendous stress" and was getting unspecified support from "a team of health care professionals." But he called the latest allegations regarding a female staffer's allegation that he sought to perform oral sex with graphic language… "100% lies."