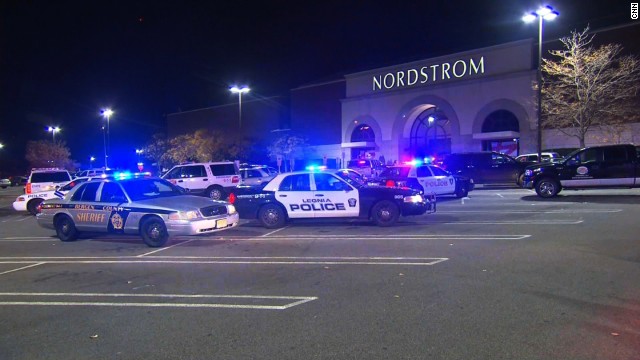 Photo Still Courtesy of CNN
It seems the number of shooting rampages are increasing by the week. Last Friday morning was the tragic death of a TSA officer and two hospitalized after a man opened fire at Los Angeles International Airport. Today it was on the other coast at a New Jersey mall. Luckily no one was reported injured.
According to CNN, the gunman inside Westfield Garden State Plaza Mall in Paramus, New Jersey, had not yet been found during a sweep of the shopping center by Bergen County SWAT, said county Chief of Staff Jeanne Baratta. Luckily there had been no injuries reported after authorities swept through the mall store-by-store. At least one gunman is said to have fired shots at security cameras, the state police said.
A single shell casing has been found, a Bergen County emergency management official said.
"There was just people running like crazy, so I quickly just closed my doors, ran to the back, turned off all the lights, music and everything, just to stay hidden," said Eddie Kahmann – a mall employee. 
Allie Cozic, another mall employee, said she saw "someone dressed in all black, carrying a large gun, walk past our store."
When will this country gain control over gun ownership?