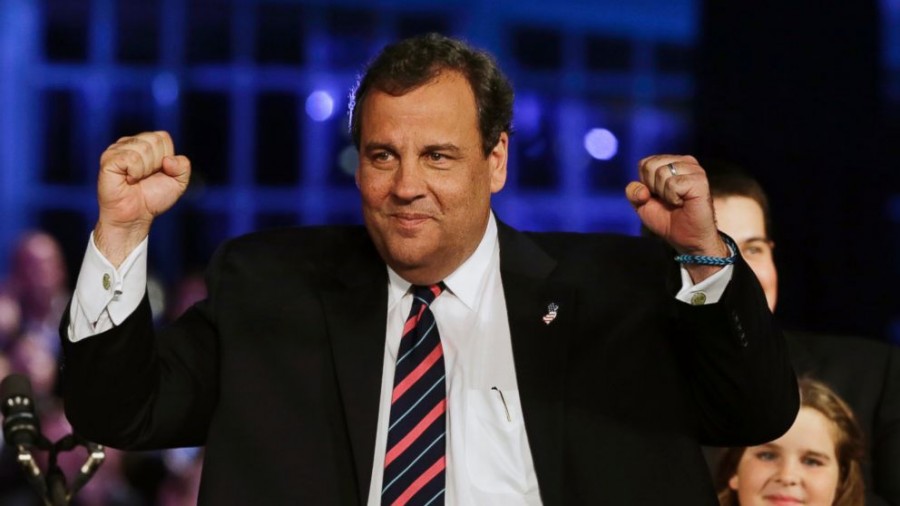 Photo Courtesy of Mel Evans/AP
On Tuesday, Gov. Chris Christie of New Jersey was re-elected – adding momentum to the possibility of him running for the White House. He won by a landslide ina 60-39 percent over his Democratic opponent, state Senator Barbara Buono.
Christie was re-elected with widespread support from men, women, independents, members of his own party, and even three in 10 Democrats, according to CBS News exit polls.
As far as Christie's likeness in going for the presidential position in 2016… Slate.com says he's a "media darling, can raise boatloads of cash, has a plausible nomination story, and he's an exciting and forceful personality." All true. And according to Christie's re-election speech – he was not only speaking to the people of New Jersey – but the people of America: "I know tonight, a dispirited America, angry with their dysfuctional government in Washington, looks to New Jersey to say, 'Is what I think happening really happening? Are people really coming together. Are we really working, African-Americans and Hispanics, suburbanites and city dwellers, farmers and teachers. Are we really all working together.' Let me give the answer to everyone who is watching tonight: Under this government our first job is to get the job done and as long as I'm governor that job will always, always be finished," said Christie.
To run or not to run? That is the question.