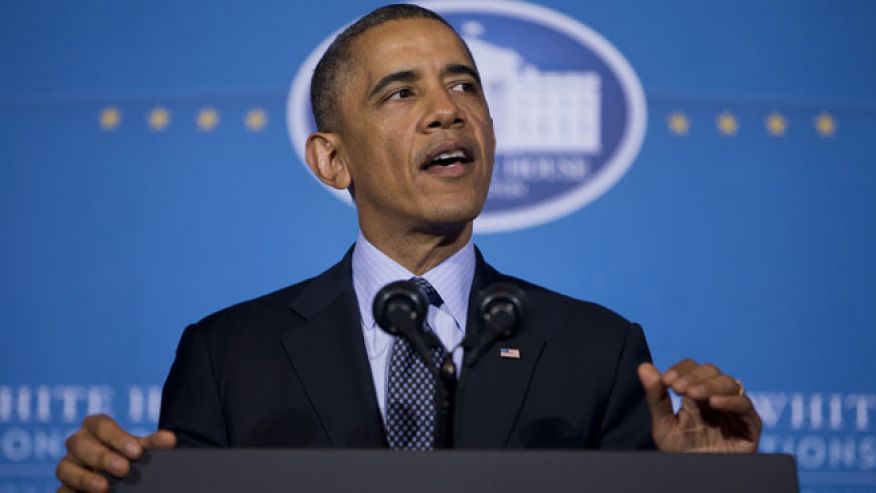 President Obama spoke to the country today regarding the government's intentions to appease many frustrated Americans about Obamacare. He started off by discussing US aid going out to the Philippines for the victims of Typhoon Haiyan and encouraging people to give and support when they can.
"Switching gears," the President said, "I think it's fair to say the roll out has [had] a whole range of problems."
Obama assured us that nearly one million people successfully completed a healthcare application for their families. He addressed the current issue with many who are not able to keep their plan. People who have policies that pre-date the Affordable Care Act are able to keep them.

For those whose plans have changed, insurers are able to extend the canceled health insurance policies and may choose to enroll in the same kind of plan in the New Year. The President stressed his encouragement to search and shop around in the new marketplace for a fresh and perhaps better plan.
"We are going to do everything we can to help these Americans who received these cancellation notices," Obama said. "We are going to get it right. The Affordable Care Act is going to work for the American people."