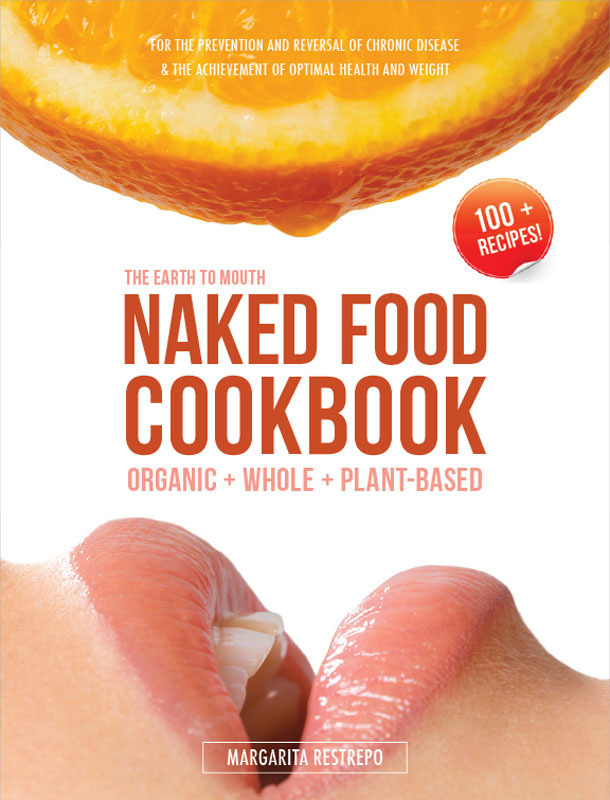 Founder and editor-in-chief of Naked Food Magazine calls for revolution in how we eat with adoption of New American Kind & Enlightened Diet (N.A.K.E.D.), arming readers with the facts to significantly lower risk of developing chronic diseases that kill millions each year
While the Standard American Diet (S.A.D.) has been adopted by millions for many generations, author and health activist Margarita Restrepo is well aware that the diet is no advocate of sound nutrition or prolonged life. Proudly branding S.A.D. and the United States' medical industry's approach to nutrition as a "failed system," Restrepo is out to change how the average person eats via a life-changing new lifestyle and accompanying cookbook.
The Naked Food eCookbook is the first and most anticipated earth-to-mouth compilation of recipes for the achievement of optimal health and weight, as well as the prevention and reversal of diseases such as cancer, diabetes, heart disease, obesity, Alzheimer's, Multiple Sclerosis, and many others. It is also a sustainable and most effective weight control plan, and a great way to feel guilt-free while eating holiday meals.
Naked refers to the state of an untainted, chemical free, plant-based, and nurturing food. Recipes are free of genetically modified (GM/GMO), processed, or tainted ingredients, chemicals, hormones, antibiotics, pesticides, additives, preservatives, or colorants. The recipes are packed with life-saving nutrients, and free of saturated fats, oil, sugar, salt, and animal foods.
As the author explains, it is urgent for Americans to change their diets – immediately.
"Seven out of the ten leading causes of death in our country are strongly linked to nutrition. It is the saturated fat, animal protein, sugar, salt, oils, and processed foods that keep clogging our arteries and exposing us to the development of chronic disease," says Restrepo, who founded Naked Food Magazine after losing her boyfriend to a Stage IV brain cancer.
She continues, "Following a naked diet happens to be a natural way to prevent and even reverse diseases such as cancer, restore heart health, and achieve permanent weight loss. Cast your preconceptions aside and give this diet a try – it's delicious."
The book's first electronic edition is available now: http://nakedfoodmagazine.com/naked-food-cookbook.