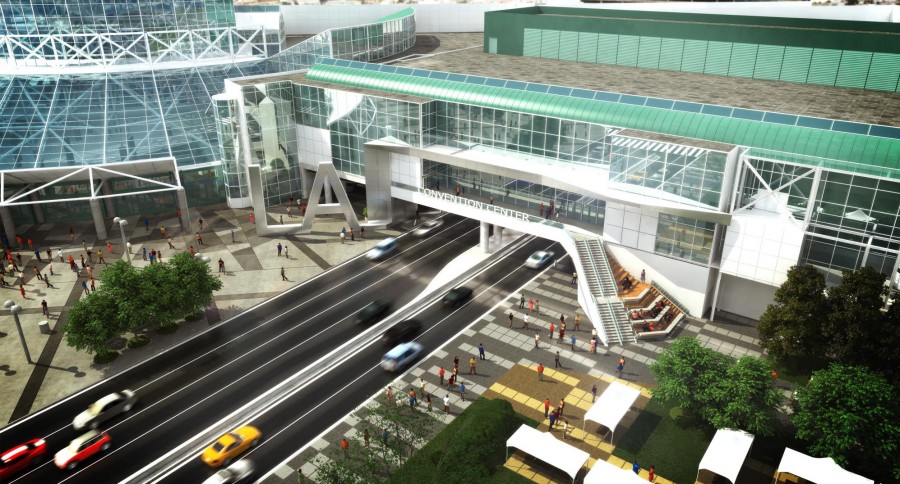 The Cultural Affairs Commission of the City of Los Angeles unanimously approved the final design for the new Los Angeles Convention Center Hall.
 
The commission also approved architectural submissions for Farmers Field and the new [adjacent] garages to be located on Bond St. and on L.A. LIVE Way.  The votes allow the design of the complete project to advance while keeping AEG and the City on-track to break ground on the new Convention Center hall as soon as a long-term lease with an NFL franchise is secured.  
 
"The Cultural Affairs Commission's approval is the culmination of an extensive collaborative process between AEG and the City of Los Angeles on the design of the new hall," said Ted Fikre, Vice Chairman and Chief Legal and Development Officer, AEG.  "This is another important milestone in our continued efforts to move this project forward; to modernize and increase productivity of the Los Angeles Convention Center and bring the NFL back to Los Angeles."
 
Under the City process, major projects on City owned property such as the new Los Angeles Convention Center Hall and Farmers Field are reviewed by the Commission at several stages along the way and at each stage the Commission has approved the design.  During the hearing, members of the Commission paid special attention to how the design strengthens the visitor experience and to the exteriors of the parking garages as well as with their innovative use of materials and lighting.
 
The Cultural Affairs Commission with its seven members appointed by the Mayor is charged with design review for buildings constructed on City property along with its various other cultural and arts responsibilities.