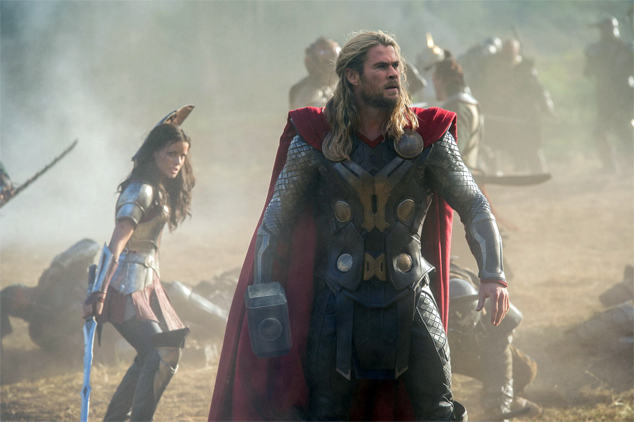 Thor might not be the most common household name flying around Marvel's superhero galaxy, but he sure is one of the most entertaining. Picking up where "Marvel's The Avengers" left off, director Alan Taylor (The Emperor's New Clothes) takes audiences on a topsy-turvy rollercoaster ride with "Thor: The Dark World." Eclipsing the original in every way, this instant classic brings more action, more tongue-in-cheek humor, and even more mind-blowing special effects to the second installment of the franchise. "Thor: The Dark World" all but beckons for another sequel — something Disney and Marvel will surely greenlight in the near future.
This time around, screenwriters Christopher Yost (The Avengers: Earth's Mightiest Heroes), Christopher Markus (Pain & Gain), and Stephen McFeely (Pain & Gain) set their story around an ancient evil suddenly brought back to life. Before reintroducing us to Jane (Natalie Portman) and her scientific quest to find her star-crossed lover Thor (Chris Hemsworth), we meet the insidious Malekith (Christopher Eccleston). With his dubious sounding name and jet-black outfit, it doesn't take a rocket scientist to figure out that this dark elf is up to no good. He's ugly, he's nasty, and he has no problem turning his soldiers into fiery harbingers of doom. Malekith will also stop at nothing to reclaim an all-powerful, red goo known only as aether. After Jane inexplicably finds herself fused with this aether, the scientist accidently brings Malekith and his long-lost army back to life.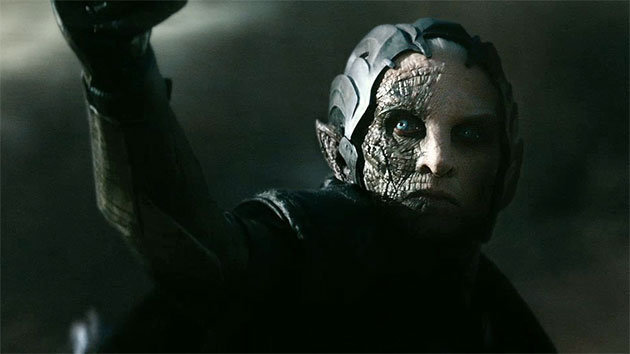 This true to the comic book plot provides the perfect outlet for Disney to show off its gigantic production budget. There is never a dull moment, as absolutely jaw-dropping special effects fly across the screen from start to finish. From the towering city of Asgard to the sheer amount of destruction and mayhem Malekith manages to leave in his wake, Production Designer Charles Wood (The A-Team) and Visual Effects Coordinator Beverly Abbot (Iron Man) bring the comic book series to life in ways that push 3D cinema to its limits. To say that "Thor: The Dark World" is visually stunning would be a huge understatement. It's so much more. It's epic.
Whenever there is time for an intimate lull in the action, "Thor: The Dark World" sheds light on Thor's relationship with Loki (Tom Hiddleston). For those of you that need a quick refresher, at the end of "Marvel's The Avengers," Thor takes Loki prisoner and returns him to Asgard to be jailed there for the crimes he committed in his attempt to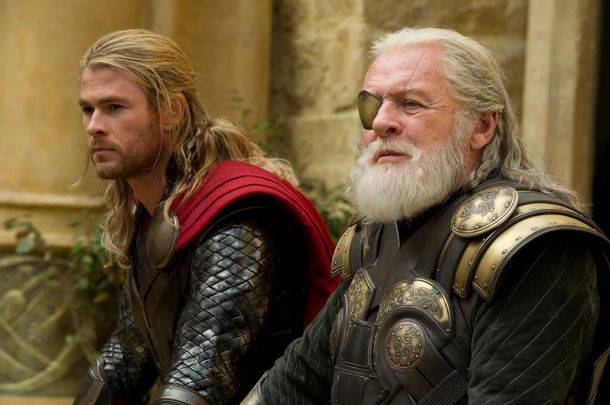 take over the world. Needless to say, these stepbrothers aren't the biggest fans of each other at the beginning of the picture. If there is any hope for the galaxy, however, the pair must learn to put differences aside in order to defeat Malekith.  
This is the third time Chris Hemsworth has filled the Nordic inspired shoes of Thor, and with each new film, the actor shows why he is such a good fit for the role. While the comic book icon is, well, a god, the character acts incredibly human. Hemsworth delivers another solid performance, and continues to prove that he isn't just a brawny action hero. Don't get me wrong. The rising star definitely has the right tools to be the next Sylvester Stallone, but the actor demonstrates time after time that he is not a one-trick-pony. There is an incredibly deft brain hidden behind all of those long, flowing locks of blonde hair.
Matching Hemsworth, is another fantastic effort from Academy Award winner Natalie Portman (Black Swan). While Jane's first name might be overwhelmingly blasé, her personality can only be described as post-modern feminist taken to the extreme. No wonder why Thor, the hero of Asgard, was so awe-struck by the character. Portman's natural good lucks are on display, but it is her incredibly smart, yet somewhat goofy sense of humor that steals the show. Her blush-worthy on screen chemistry with Hemsworth doesn't distract from the story either. And it is made so much better in glorious 3D.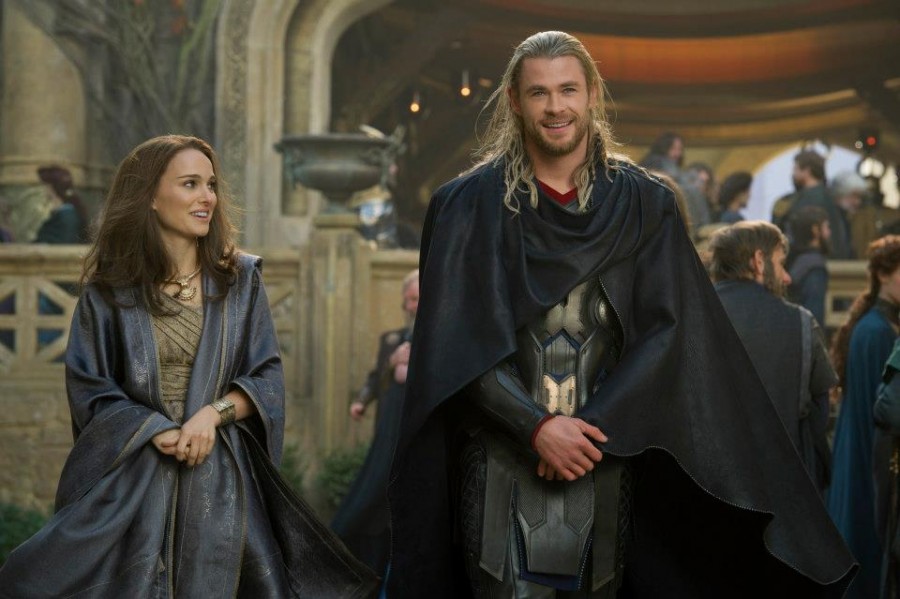 Joining Hemsworth and Portman is a powerhouse supporting cast including: Tom Hiddleston (War Horse), Stellan Skarsgård ("Marvel's The Avengers," "The Girl with the DragonTattoo"), Idris Elba ("Prometheus") and Academy Award winner Anthony Hopkins ("Silence of the Lambs") as Odin, the king of Asgard. All of these talented actors reprise the character they played in the original film, yet manage to keep their roles feeling as fresh as ever.
There is one particular scene, about thirty minutes into the movie, where Portman's Jane Foster rockets through time and space in a rainbow swirl of light and CGI effects. After touching down in Asgard, she turns to her companion Thor and exclaims, "We have to do that again!" Jane's exuberance mirrored mine at that exact moment. Sitting in my seat, 3D glasses pressed to my face, I couldn't help but feel a certain sense of childlike wonderment at what I just saw on screen. Marvel, as both a comic book distributor and a Hollywood production company, are masters at what they do. They package fun. "Thor: The Dark World" is another worthy addition to their ever growing canon of cinematic work.
By David Morris