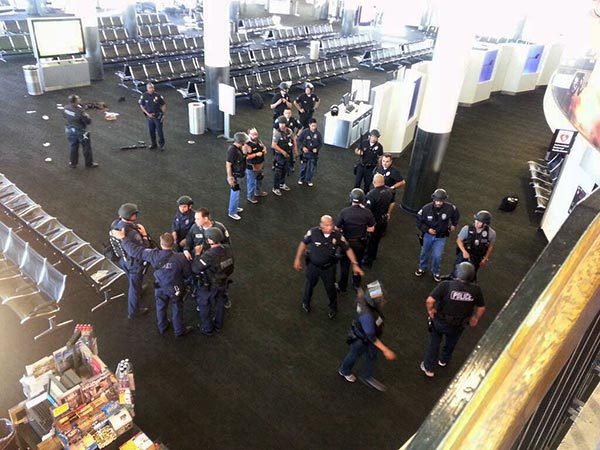 Terminal 3 of LAX where the gunman opened fire.
It is still unclear what motivated 23 year-old Paul Anthony Ciancia to open fire in Los Angeles International Airport's terminal 3 on Friday morning.
As the FBI collect the facts, what they know for sure is that he had enough ammunition to "have literally killed everyone in that terminal," Los Angeles Mayor Eric Garcetti said.
The suspect was carrying an assault rifle. According to CNN, some said the gunmen asked people, "Hey, are you TSA?" — the acronym for the Transportation Security Administration. If they said "no," he would move on.
A TSA officer was shot and killed, while two others were sent to local hospitals. The agency identified the deceased officer as Gerardo Hernandez, who would have turned 40 next week. He was working as a travel document checker at the time of the shooting, according to TSA workers' union and federal sources.
The suspected gunman was detained after being shot in the chest multiple times, according to an intelligence source briefed by Los Angeles police. As of Friday evening, he was receiving medical attention at a hospital, according to FBI Special Agent in Charge David Bowdich.