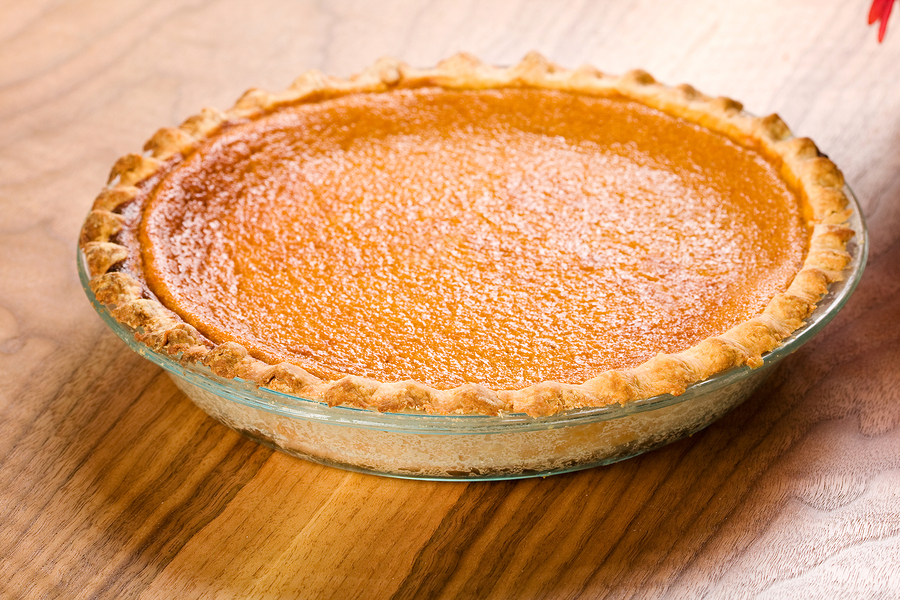 Are you a little behind in your Thanksgiving meal? Whether you're bringing a side dish to your family dinner or need something sweet to whip up last minute, Southern Living has over 10 twists on Sweet Potatoes. Here's one… Sweet Potato Pie With Rosemary-Cornmeal Crust…
For The Crust: 
3/4 cup all-purpose flour
1/2 cup plain white cornmeal
1/4 cup powdered sugar
2 teaspoons chopped fresh rosemary
1/4 teaspoon salt
1/2 cup cold butter, cut into pieces
1/4 cup very cold water
ORANGE SWEET POTATO FILLING:
1 1/2 pounds sweet potatoes
3 large eggs
3/4 cup granulated sugar
1 cup evaporated milk
3 tablespoons butter, melted
2 teaspoons orange zest
1 tablespoon fresh orange juice
1/2 teaspoon ground cinnamon
1/4 teaspoon ground nutmeg
1 1/2 teaspoons vanilla extract
What To Do:
1. Prepare Crust: Whisk together first 5 ingredients in a medium bowl until well blended. Cut butter into flour mixture with a pastry blender or fork until mixture resembles small peas and is crumbly.
2. Sprinkle cold water, 1 Tbsp. at a time, over surface of mixture in bowl; stir with a fork until dry ingredients are moistened. Place dough on a plastic wrap-lined flat surface, and shape into a disc. Wrap in plastic wrap, and chill 30 minutes.
3. Unwrap dough, and roll between 2 new sheets of lightly floured plastic wrap into a 12-inch circle. Fit into a 9-inch pie plate. Fold edges under, and crimp. Chill 30 minutes.
4. Preheat oven to 400°. Bake crust 20 minutes, shielding edges with aluminum foil to prevent excessive browning. Cool completely on a wire rack (about 1 hour).
5. Meanwhile, prepare Filling: Bake sweet potatoes at 400° on a baking sheet 50 to 55 minutes or until tender. Let stand 5 minutes. Cut potatoes in half lengthwise; scoop out pulp into a bowl. Mash pulp. Discard skins.
6. Whisk together eggs and granulated sugar until well blended. Add milk, next 6 ingredients, and sweet potato pulp, stirring until blended. Pour mixture into Rosemary-Cornmeal Crust.
7. Bake at 400° for 20 minutes. Reduce heat to 325°, and bake 20 to 25 minutes or until center is set. Let cool completely on a wire rack (about 1 hour).
Kitchen Express: Substitute 1/2 (15-oz.) package refrigerated piecrusts for cornmeal crust ingredients. Unroll on a lightly floured surface. Sprinkle with 1 Tbsp. plain white cornmeal and 2 tsp. chopped fresh rosemary. Lightly roll cornmeal and rosemary into crust. Fit into a 9-inch pie plate according to package directions. Fold edges under; crimp. Proceed as directed, beginning with Step 5.