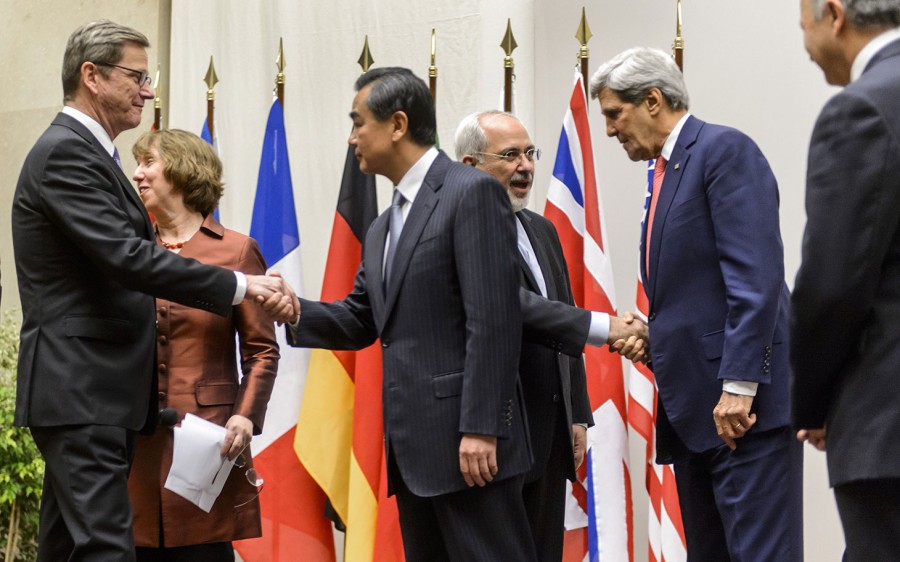 After four days of decision making, a deal is signed – sealed – and delivered. Early Sunday, Iran and six major powers agreed to a historic deal which freezes key parts of Iran's nuclear program in exchange for temporary relief on some economic sanctions.
At 3AM, the agreement was signed in Geneva's Palace of Nations. Iran must halt or scale back parts of its nuclear infrastructure, according to the Washington Post. This is the first break in more than a decade. This nuclear negotiation included Secretary of State John F. Kerry and foreign ministers from Europe, Russia and China.
"It is important that we all of us see the opportunity to end an unnecessary crisis and open new horizons based on respect, based on the rights of the Iranian people and removing any doubts about the exclusively peaceful nature of Iran's nuclear program," Zarif told reporters. "This is a process of attempting to restore confidence."
Iran also agreed to halt work on key components of a heavy-water reactor that could someday provide Iran with a source of plutonium.
President Obama said, "Today, that diplomacy opened up a new path toward a world that is more secure — a future in which we can verify that Iran's nuclear program is peaceful and that it cannot build a nuclear weapon. While today's announcement is just a first step, it achieves a great deal. For the first time in nearly a decade, we have halted the progress of the Iranian nuclear program, and key parts of the program will be rolled back."