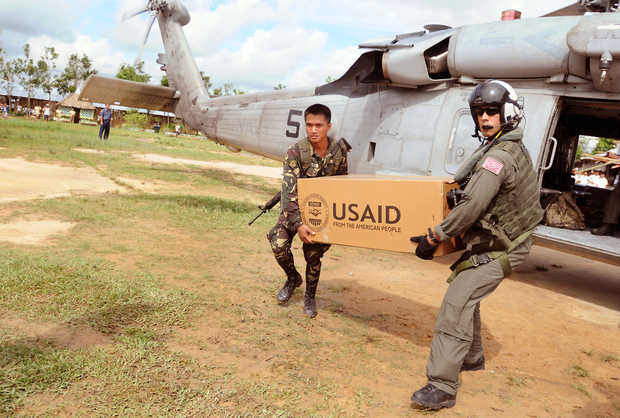 Photo Courtesy of http://www.mcclatchydc.com
With thousands dead and so many unaccounted for, panic is setting in after Typhoon Haiyan has passed through the Philippines. There is little water and food supply, not to mention the lack of shelter. With dead bodies in the streets and under crumbled buildings, the threat of disease hangs in the air. 
Now the U.S. Marine Corps is trying to step in and help with relief. Marine Corps Brig. Gen. Paul Kennedy told CNN he needs immediate dispatch of U.S. Navy amphibious ships that carry equipment that can make potable water and the variety of helicopters, small boats, trucks and other supplies needed in the relief effort.
As reported by CNN, three warships that are home-ported in the Pacific are now under orders to to prepare to deploy in the next 48 hours. Time is of the essence. Without portable toilets, human waste may need to be burned in place. 
With military aid on its way, how can you help? Fox News has a long list of Red Cross branches and other non-profit natural disaster relief funds where you can lend a hand… CLICK HERE