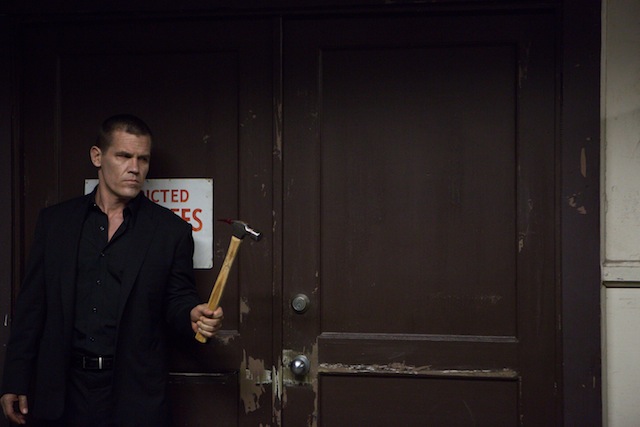 After being kidnapped and held hostage for 20 years, Joe (Josh Brolin) has finally been released inexplicably and is ready to figure out why. Can you help Joe find what he's looking for?
Such is the general story behind "Oldboy," a provocative, visceral thriller that follows the story of Joe Doucette, a man who is abruptly kidnapped and held hostage for 20 years in solitary confinement, for no apparent reason.  The film co-stars Elizabeth Olsen and Sharlto Copley, and was directed by Spike Lee.
For a chance to win the actual hammer used by Josh Brolin's character in the film, tweet @FilmDistrict a photo of a dumpling at your favorite local dumpling spot with the hashtag #eattheclues.
The contest ends on October 20th and a randomly chosen winner will be selected the following day on October 21st.