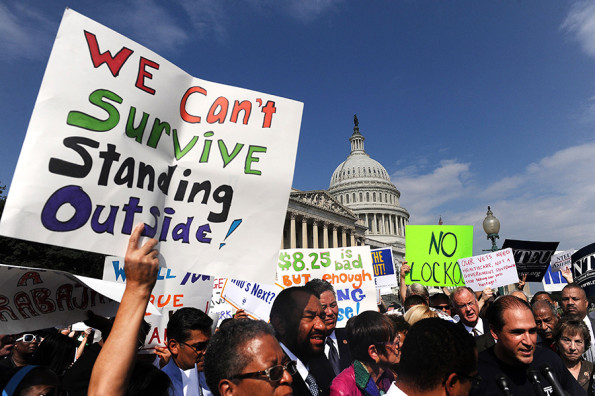 "This has been a long challenging few weeks," said Senator Mitch McConnell as he spoke on the Senate floor Wednesday morning. The Republican rep continued on to talk about his negative beliefs on ObamaCare. "But for today, the relief we hope for is to re-open the government and avoid default."
It seems both parties are ready to announce a deal on the Senate floor, despite the strong disagreements on both sides. According to sources, the Senate deal under discussion would reopen the government, funding it until January 15. It would also raise the debt limit until February 7 to avert a possible default on U.S. debt obligations for the first time. This deal, by no means is a compromise between Republicans and Democrats.
"Unfortunately once again it appears the Washington establishment is refusing to listen to the American people. The deal that has been cut provides no relief to all of the hard working families who are facing sky rocketing health care premiums," Senator Ted Cruz said to reporters. Still Cruz says he will not block Senate deal.
No matter what, it appears Washington is ready to move on in order to avoid default.