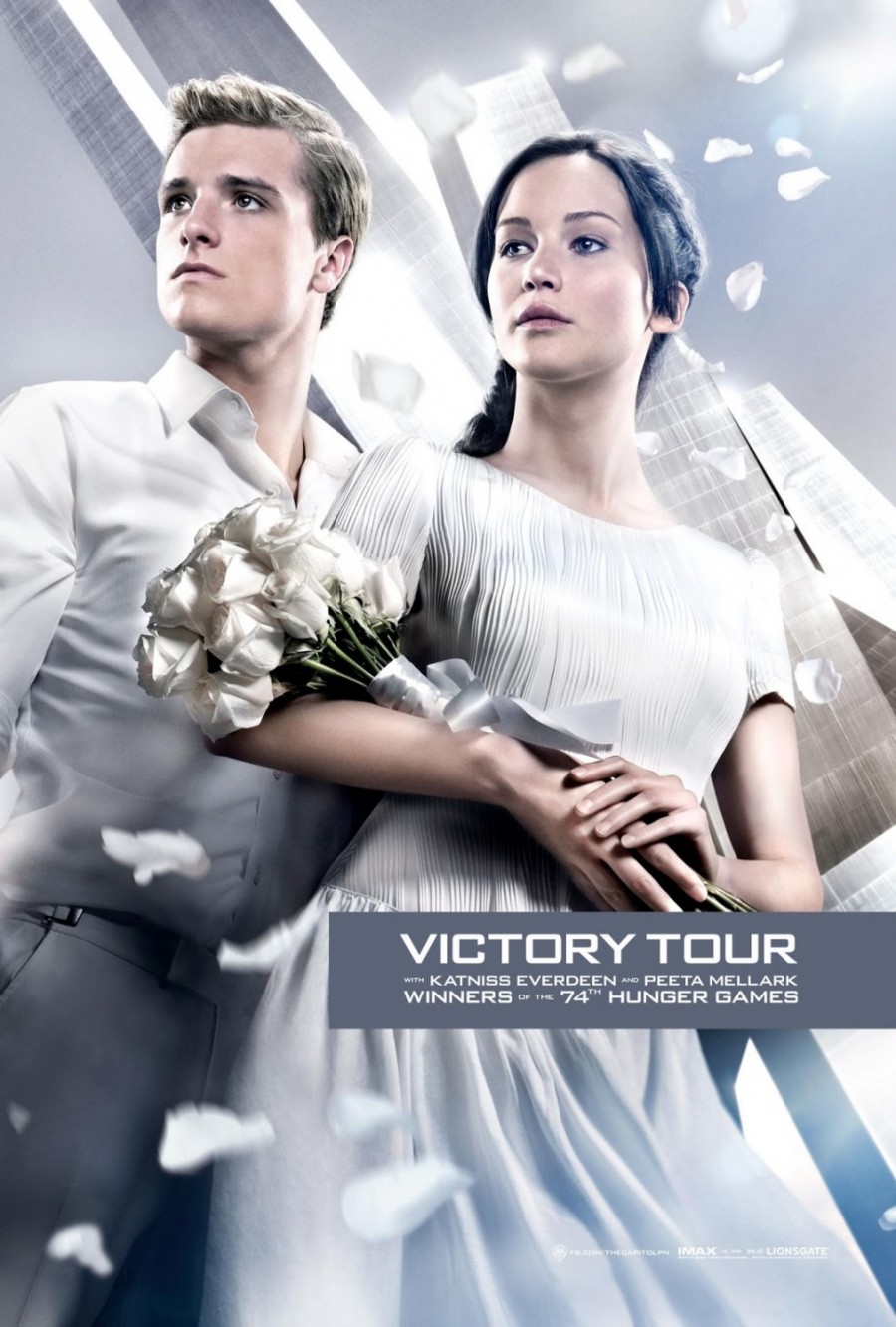 Talent from The Hunger Games: Catching Fire, the second installment of Lionsgate's global blockbuster Hunger Games franchise, will be embarking on a National 'Victory Tour' November 3-6, 2013.  The tour will include stops in Philadelphia, Miami, Minneapolis and Houston. Members of The Hunger Games: Catching Fire cast will participate in special Q&As with fans, signings, and more in support of the worldwide release of the film in theatres on November 22.
In addition to these stops, on November 6 fans around the world will be able to interact with talent all day through Google, Yahoo!, Tumblr, Twitter and Facebook.
The tour, in partnership with Covergirl, offers giveaways and exclusive access for fans.  At each event, fans are encouraged to bring a canned food donation in support of our non-profit partners Feeding America and World Food Programme. By following #IgniteTheFight and visiting www.hungergames.com, fans can continue to learn more about ways to help end hunger.
Celebrate the 6-week mark in Lionsgate's #TickTock Countdown to the most anticipated film of 2013 at The Hunger Games Explorer now and use #TickTock6 across all social media this week.
THE HUNGER GAMES: CATCHING FIRE 'VICTORY TOUR'
Sunday, 11/3 – PHILADELPHIA – CHERRY HILL MALL
Monday, 11/4 – MIAMI – BANK UNITED CENTER AT UNIVERSITY OF MIAMI
Tuesday, 11/5 – MINNEAPOLIS – MALL OF AMERICA
Wednesday, 11/6 – HOUSTON – BAYOU MUSIC CENTER
Updates on Catching Fire this week
Exclusive new look at Katniss Everdeen on the cover of the Fall Issue of Capitol Couture, Ignis Glace.
Don't miss the Capitol Fan Art Challenge to find Panem's next best artist.
In honor of the 75th Games all citizens have been mandated to register for their District Identification Pass. #IdentifyYourself at TheCapitol.pn immediately.