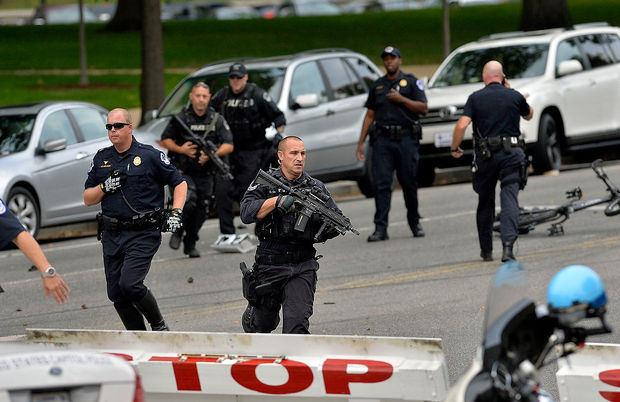 Photo Courtesy of AFP/Getty Images
Three people have been hospitalized in Washington D.C. after a car chase down Pennsylvania Ave. The United States Capitol was locked down around 2:30 p.m. Thursday after law enforcement officers shot a woman who had been chased through the streets. It is not clear right now whether this was a direct hit on the Capitol or White House. The driver fled down Consitution Avenue, ending up near the Capitol complex.
At a news conference, Kim Dine, the chief of the Capitol Police, said that there were no indications that the episode had been connected to terrorism.
After the shooting, the woman was taken to a hospital. A young child was found in the woman's car, a black vehicle, according to one of the officials. A police office is also injured.