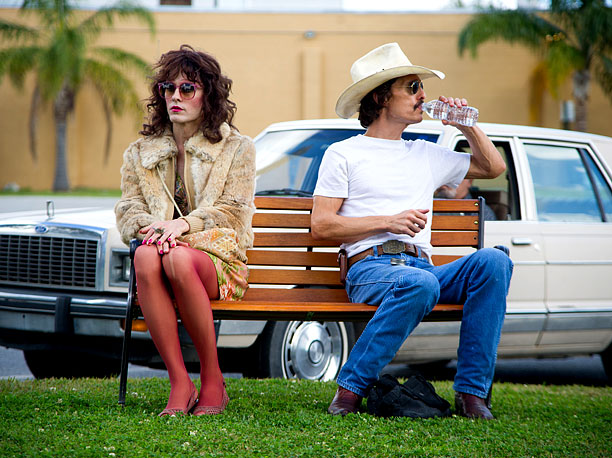 Taking place during the AIDS epidemic of the 1980s, "Dallas Buyers Club" is an ultra-realistic look inside a turbulent, scary time in American history. Directed by Jean-Marc Vallee (The Young Victoria), the film features a stellar cast including knock-out performances from Matthew McConaughey and "30 Seconds From Mars" front man Jared Leto. Punctuated with plenty of dark humor, the true story never feels overly sentimental. Clocking in at just over two hours, however, the script suffers from being about twenty minutes too long.
The film tells the story of a Texas blue-collar electrician and part-time rodeo cowboy named Ron Woodroof (McConaughey). The man is about as straight as they come, a fact instantly proven with an introductory scene that has him engaging in a rough and wild threesome at the local rodeo show. In addition to soliciting prostitutes on a regular basis, Ron spends most of his days guzzling hard alcohol and stuffing his nostrils full of coke. The man's live-fast, die-young lifestyle comes to a screeching halt after he is diagnosed with HIV in 1985. Ron is blindsided when he tests positive for the virus and given only 30 days to live. 
The product of unbridled Texas bigotry, Ron is an outsider to the gay community he has suddenly become associated with. His awkward transition is aided by the help of an ethically concerned physician named Dr. Eve Saks (Jennifer Garner) and a transsexual fellow patient that goes by Rayon (Leto). With a death-can-wait attitude, and an entrepreneurial spirit at heart, Ron establishes a "buyers club," where HIV-positive people pay monthly dues for access to newly acquired, non-FDA approved drugs.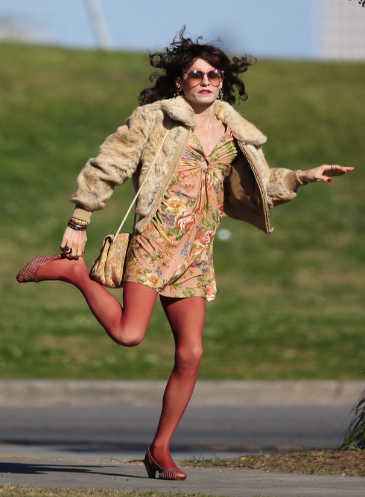 In no time, Ron's pioneering underground collective threatens to upset the powers of the all-mighty Food and Drug Administration and their HIV "miracle" cure AZT. Placing his homophobic ideologies aside, Ron finds a new community of friends and clients all while living life larger than he ever thought possible. A 30-day death sentence turns into over seven long years of fruitful life.
McConaughey gives an inspired performance as the stubborn and determined Ron Woodroof. The commitment he gives to the role is immediately on display after we see just how emaciated Ron's body is. Giving Christian Bale's shrunken turn in 2004's "The Machinist" a run for his money, McConaughey shows the ravaging effects the AIDs virus has on a human being. With a belt that literally sags all the way to his knees, and a stomach not so much flat as it is concave, McConaughey's physical dedication to the true life character he plays is reason enough for the Academy to pay careful attention. When the actor opens up his mouth, his perfect combination of backwoods dialect and smoother than silk American bravado adds even more realism to the part.
Leto is equally moving to watch. In his first major role since 2009's "Mr. Nobody," the actor returns to cinema with style and grace and gives Rayon — a transvestite — universal qualities every audience member can relate to. At her core, Rayon just wants to fit in. Even though she hides her feelings in drugs and a lot of flamboyant actions, Leto is able to project her inner desires through subtle emotional mannerisms. An Oscar nomination will surely be in the near future for this star as well.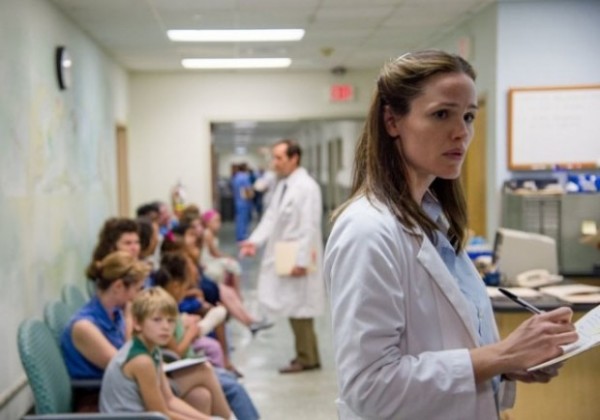 Another unlikely return to drama comes from Jennifer Garner. With her husband Ben Affleck hogging most of the couple's Oscar buzz in recent years, Garner takes a step away from light-hearted romantic fare like 2011's "Arthur" and 2009's "Ghosts of Girlfriends Past" and instead plays a much more complex character. Her take on Dr. Eve Saks — a doctor who constantly finds herself sympathizing with Rayon and Ron's "buyers club" even though it undermines her hospital work — is absolutely dynamic in scope. No better scene captures the rollercoaster of emotions the woman goes through than the moment she smashes her apartment wall in when she realizes the AZT drug she has been ordered by the FDA to prescribe to her patients might not actually work. Even worse, the pill might be aiding in the deaths of the same people — one of which is her longtime friend and former high school classmate Rayon — she is supposed to be caring for.
"Dallas Buyers Club" is filled with absorbing, life-like performances. With so much talent in front of the camera, the behind the scenes filmmaking pales in comparison. Many of the film's problems stem from its direction. Vallee has moments of brilliance, especially when he is mimicking the suffocating effects an HIV blackout has on an individual. Yet the use of black place cards to indicate the number of days Ron has been alive since being diagnosed with HIV, hinders the narrative flow from scene to scene. In a story that spans over 7 years, the audience does not need to be reminded just how long it has been since we first started watching the movie.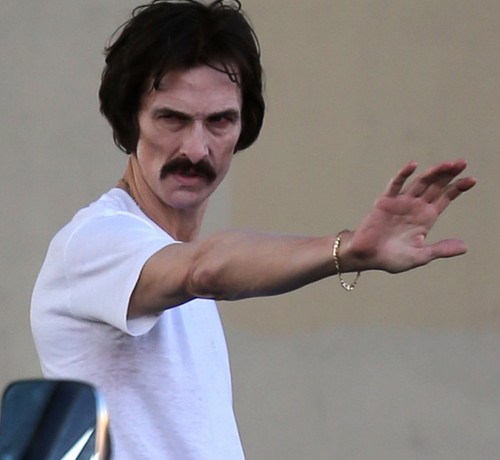 "Dallas Buyers Club" is definitely a hot button issue story that will land on quite a few top movies of the year lists. With two astounding leads — McConaughy and Leto — these accolades appear to be well warranted. But by looking deeper, however, this movie is not an Oscar contender.  An overall lack of definitive direction, and a floundering script that plods forward through a series of black-screen time cards make for an exasperating cinematic experience. In the hands of a more talented director, perhaps this film could have stood a chance come Award season. As it is now, "Dallas Buyers Club" isn't going to be part of the Oscar club. 
By David Morris