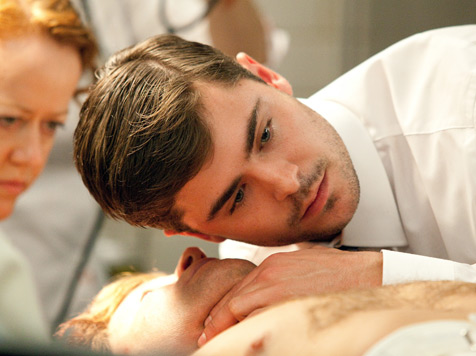 The world remembers how 50 years ago, John F. Kennedy was assassinated in Dallas, Texas. Based on the book, "Four Days In November" by Vincent Bugliosi, "Parkland" is written by award-winning journalist Peter Landesman, who is making his directorial debut. The creative team also includes producers Tom Hanks, Gary Goetzman, Matt Jackson and Bill Paxton. The dramatic film recounts the events during the first four days of the tragedy; from the doctors who desperately fought for JFK's life, to the infamous Lee Harvey Oswald who shamed his family's name. Although not without its flaws, the movie shows the ripple effect that shocked the world.
Opening with the original footage that Abraham Zapruder (Paul Giamatti) took on November 22nd, 1963 — the most watched clip in history — President Kennedy's motorcade drives down Elm Street and speeds off after shots were fired. He is rushed to Parkland Memorial Hospital, where we are introduced to the resident doctors, Dr. Charles Carrico (Zac Efron) and Dr.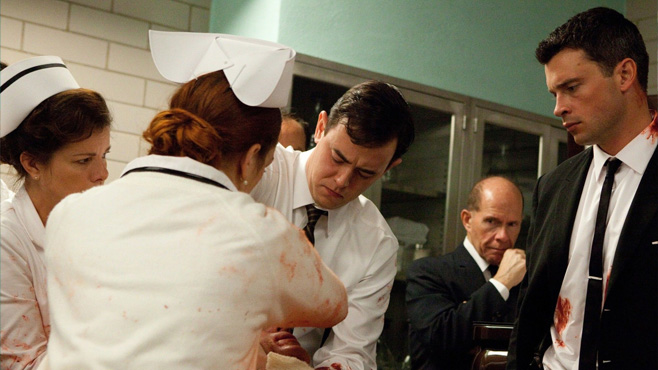 Malcolm (Colin Hanks). The hospital scenes are a bloody frenzy that shows the futile, yet noble effort the medical staff administered on that somber day. Once Jacqueline Kennedy (Kat Steffens) puts her wedding ring on her husband's finger, the agents standing by begin the manhunt for the President's killer.
Billy Bob Thornton gives an outstanding performance as the head of the Secret Service, Forrest Sorrels. Ron Livingston also shines as FBI agent, James Hosty. The crazed killer, Lee Harvey Oswald, is hauntingly portrayed by actor Jeremy Strong (who bears an uncanny resemblance to him).
Much like a news story, the film explores the situation rather than the people involved in the event. As we witness the president's death we also watch Vice President Lyndon Johnson's rise to power over a nation whose innocence was forever altered.
"Parkland" hits theaters on Friday, October 4th.
By Jordan van der Keyl