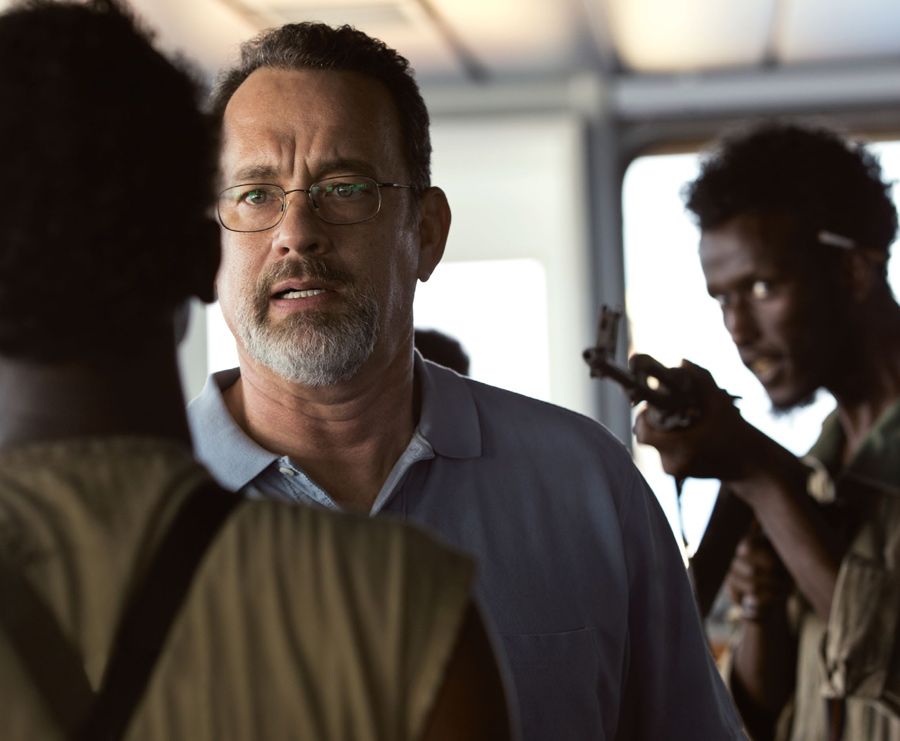 History has always cast a favorable eye on pirates. From Blackbeard to Anne Bonnie and even Calico Jack, these deadly, swashbuckling pillagers of old were somehow humanized with time. Piracy, as a profession, has not been given this Disney Captain Jack Sparrow treatment. Ever since the start of the Somali Civil War in the early 1990s, piracy has remained just as prevalent today as it was when Blackbeard was sailing the seven seas. In 2009, Captain Richard Phillips and the US-Flagged MV Maersk Alabama brought this reality to the American public. It was the first time an American cargo ship had been hijacked in over 200 years, and from that point on, all of Somalia was painted as being nothing but evil by the masses. 
This Friday, four years after the news first broke, Columbia Pictures is releasing "Captain Phillips." The film is a pure, unrelenting high seas thrill ride that has plenty of intense, squirm in your seat moments. The film, however, is much more than just a simple action picture. It succeeds in humanizing that group of pirates that do not wave the Jolly Roger, as well as paints a realistic image of a country our society knows little about. 
Director Paul Greengrass returns to the same ultra-realistic, gritty filmmaking style that won him acclaim with the 9/11 true story "United 93." This time around, he delivers one of the most powerful, thought provoking movie experiences of the year. Based on the book "A Captain's Duty: Somali Pirates, Navy SEALS, and Dangerous Days at Sea" by Richard Phillips and Stephen Talty, "Captain Phillips" is an emotional tour de force elevated by spirited performances from Hollywood icon Tom Hanks and newcomer Barkhad Abdi.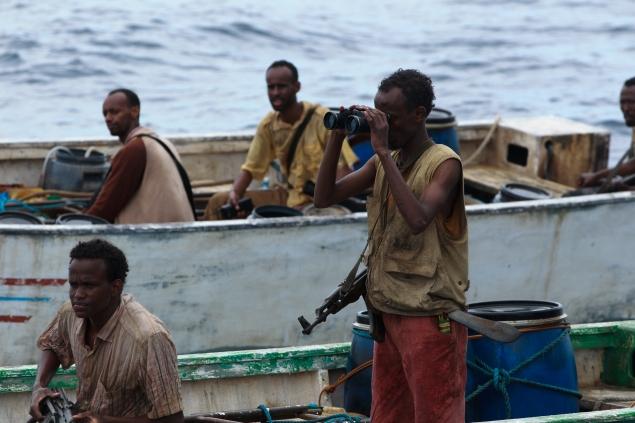 Screenwriter Billy Ray (Volcano) doesn't waste any time before throwing the audience, and the entire crew of "The Alabama," into the action. Even though we get small glimpses of Phillips' personal life—a photo on his desk or novelty coffee cup with his loving family on it—we are not given very much incite into the man before Somali pirates commandeer his tanker. This narrative decision pays off, because it makes the immediacy of the situation seem that much more pressing. Phillip's personal story might be interesting for some, but what is much more urgent and important are the decisions he makes as the captain of a ship that has just been taken hostage. 
Greengrass and cinematographer Barry Ackroyd (Green Zone) puts the audience right next to Phillips as he is thrust into the ultimate test for survival. The two play with the idea of space—or lack thereof— with most of the movie taking place within the confines of a cramped rescue submersible. All of Greengrass' close-ups only add to the power of the picture, and result in something truly stirring.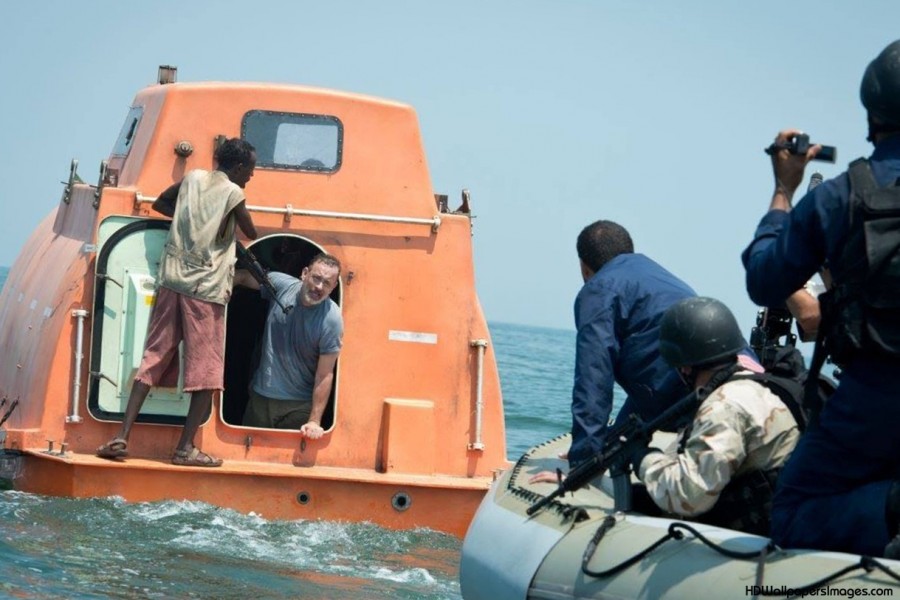 Beyond adopting an incredible New England accent, Tom Hanks is remarkable portraying the selfless Richard Phillips. As the movie opens, we hear him talk to his wife about the cutthroat nature of today's job landscape. The man knows that sailing in African water is dangerous, but being unemployed is even worse. Phillips is an altruistic husband, father, and captain, and Hanks perfectly embodies this type of persona. When danger arises, Hanks' Phillips character immediately goes on edge. He never loses command of his ship, even with four AK-47 machine guns held to his face. Hanks' incessant, piercing gaze confirms to us just how scary the situation really is. 
The biggest surprise of the picture comes from Barkhad Abdi. Plucked from a rural Minnesota community, Abdi makes his acting debut as the conflicted pirate Muse. Muse, just like Phillips, is also controlled by people with more power than him.  Very early on, we see a group of local Warlords storm his village and give all of the men two options: hijack a ship or die. Muse losses himself in his job, even when he finds out that the all-powerful US Navy won't give him the $10 million he wants for Phillips's safe return. Whereas Phillips is motivated by his desire to free his crew and himself from danger, Muse is much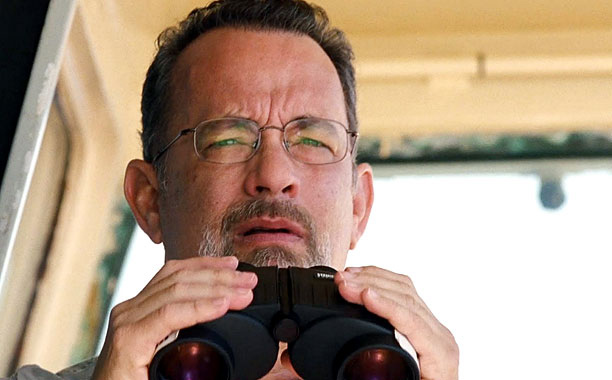 more complex. Abdi deftly maneuvers between totalitarian captain, American supporter, and unwitting cog in Somalia's much larger Civil War. He is the brainchild behind all of the suffering Phillips goes through, but the man's tragic fate leaves the audience sympathizing with the character instead of hating him. 
There is a recurring line Muse constantly finds himself uttering to his hostage Captain Phillips. "I am the captain. I am in charge." Muse, sadly, learns that leveraging an international hostage situation is a lot harder than it looks. Greengrass, on the other hand, is definitely in charge of his film. The acting, the visuals, and the overarching moral message all hit their mark with skill and cinematic grace. The director has some great films under his belt—"The Bourne Identity" and "The Green Zone"—but "Captain Phillips" might just be his best. 
By David Morris