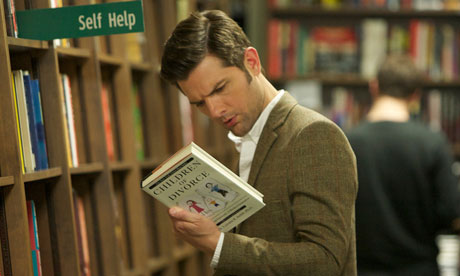 One in two marriages end in divorce. That is the mind boggling fact the audience is presented with as "A.C.O.D." opens. Starring Adam Scott, Amy Poehler, Jane Lynch, and a throng of other hugely talented actors, Stu Zicherman's directorial debut is definitely bolstered by its star studded cast. This offbeat comedy isn't going to make much noise at the box office this weekend, but fans of "Glee", "Parks and Recreation", or anyone looking to see Jessica Alba in a movie again should check this picture out.
"A.C.O.D." tells the story of Carter (Adam Scott), a seemingly well-adjusted Adult Child of Divorce. Having survived the insanity of his parents' (Richard Jenkins and Catherine O'Hara) breakup—during his ninth birthday mind you—Carter now has a successful career and supportive girlfriend (Mary Elizabeth Winstead). Carter's happy, proper life is suddenly uprooted when his younger brother (Clark Duke) gets engaged. Taking the lead, Carter is forced to reunite his bitterly separated parents and their new spouses (Amy Poehler and Ken Howard) for the wedding. Adding to the chaos, he unwittingly finds out that he has been involved in a massive study involving children of divorce by the wacky therapist Dr. Judith (Jane Lynch). With all of this madness circling him, Carter learns that his life isn't so sane after all.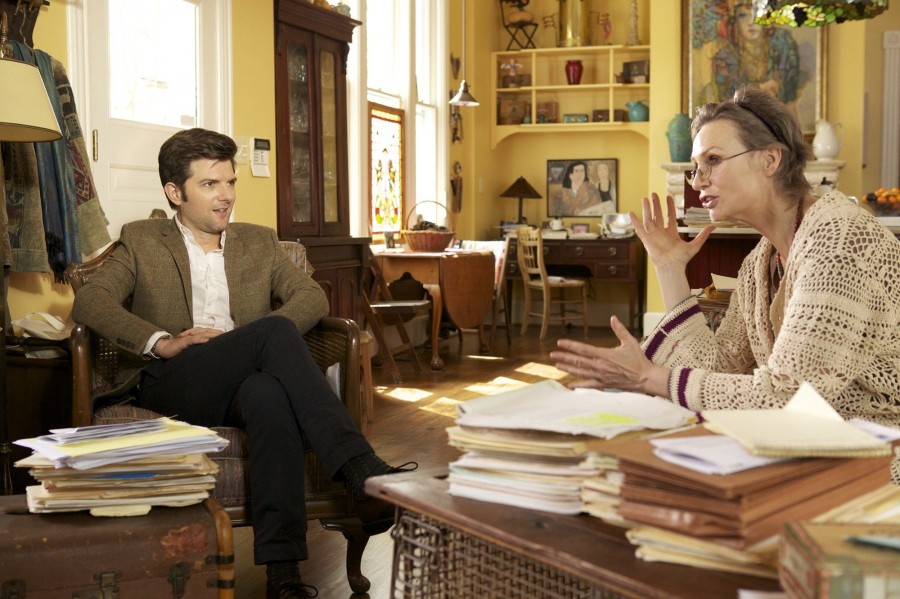 While divorce is no joke, Zicherman and writing partner Ben Karlin (head writer for "The Colbert Report") do their best to turn it into one. Most of the humor in the script comes from the situations the two writers put their characters in rather than specific lines of dialogue or punch lines to jokes.
This set-up works because Scott, Jenkins, and Lynch already have so much chemistry together. Having all worked with one another in the past, these actors already know how to feed off of one another's style of comedy. Watching Scott interact with his "Parks and Rec" co-star Amy Poehler is rewarding in itself, but seeing him reteam with "Step Brothers" cast member Richard Jenkins is equally as enjoyable to watch.
As a whole, however, Scott's performance isn't trailblazing. His token dry personality and wry sense of humor is definitely blasting at full force, but when an intimate moment with co-stars Winstead or Alba is necessary, the actor comes up short. It's not that he doesn't have the ability to play up the romance—Scott was very believable in 2010's melancholy dramedy "The Vicious Kind"—but rather that he has so much more harmony with his fellow comedy stars than his love interests.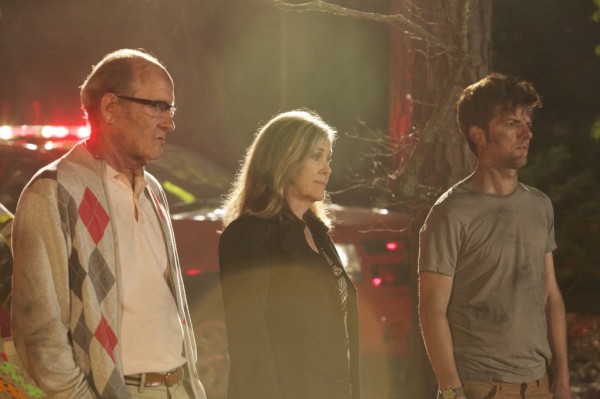 That should not be a slight against Jessica Alba's, who has become a silver screen rarity as of late, refreshing take as the troubled Michelle. The actor isn't given a huge part in the film, but the few scenes she is in with Scott makes me wish she branched out more than over the top genre pictures like "Spy Kids", "Sin City", and "Machete."
Zicherman doesn't provide anything groundbreaking with "A.C.O.D." It is a straightforward comedy that benefits from solid but safe performances from its stars. For a film that barely scratches the 90-minute mark, however, there are definitely worse ways to be given a fresh look at the long-lasting effects of divorce. 
By David Morris