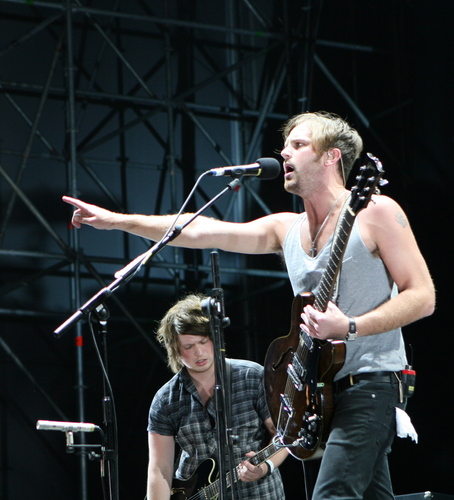 The Killers, Beck, Imagine Dragons, Kings of Leon, and Alabama Shakes are just some of the hit bands that will appear at the LIFE IS BEAUTIFUL Festival in Las Vegas this weekend from noon to midnight Saturday until noon to 11 p.m. Sunday. This music and cultural event is hoping to draw 20,000 to 30,000 people over the course of two days. With 60+ bands, culinary stations, Ferris wheels, etc… LIFE IS BEAUTIFUL could be the next big thing to hit Vegas – if it isn't already. The festivities span over a 10 mile long stretch.
"At first it was like, 'How are you gonna fill all this?' Now, we've run out of space," says Ashley Goodhue, chief operating officer of the festival.
Goodhue works for Aurelian Marketing Group, which is producing the for-profit event with two partners: Downtown Project, the urban renewal initiative launched by Zappos CEO Tony Hsieh, and Maktub Marketing, managing partner of the monthly First Friday event downtown.
"If you're going to do the festival, do it in the heart and soul of Vegas," says Rehan Choudhry, Aurelian's CEO and founder of the festival. "This is the beacon of change for the city."