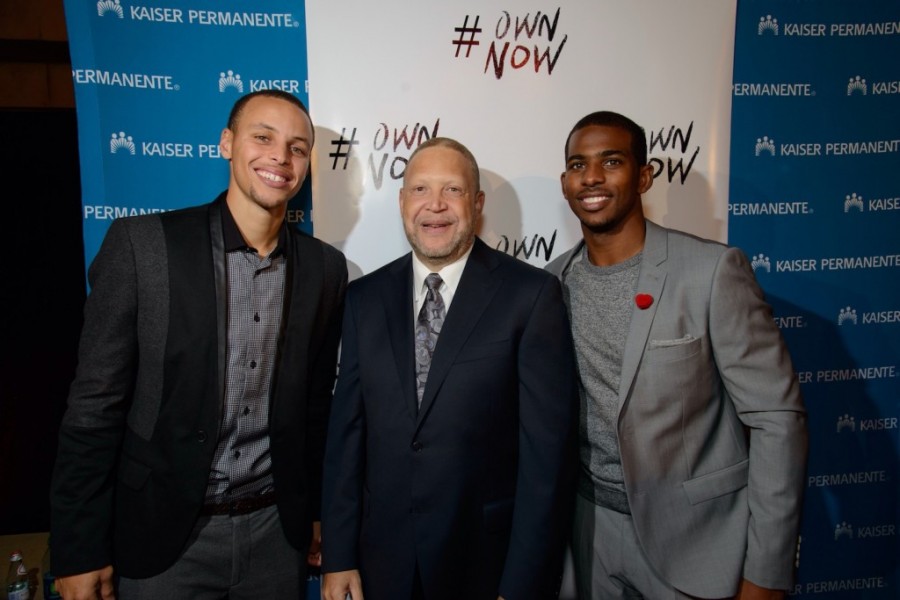 As health care coverage is becoming a reality for millions of previously uninsured Americans through health care reform, Kaiser Permanente is enlisting two famed NBA point guards, Chris Paul and Stephen Curry to inspire young adults to prioritize their health by leading active lifestyles and securing the coverage they need.
Twenty-seven percent of the young adult population (ages 19 to 24) is uninsured, yet young Americans are least familiar with the new options in the Affordable Care Act. According to a Gallup Poll leading up to the opening of new health insurance exchanges, more than 36 percent of young adults say they are "not too" or "not at all" familiar with the new health law, compared with 28 percent of Americans ages 35 to 54, and 26 percent of those ages 55 and older.
"With health care reform, uninsured Americans can soon access quality health care through the front door of the health care system, which includes prevention and access to the knowledge and tools to live longer, healthier lives, which is one of the benefits of the Affordable Care Act," said Bernard J. Tyson, CEO, Kaiser Permanente. "Young adults have the power to take ownership of their lives now — and a critical first step is to take care of their health. We are thrilled to partner with two respected and popular athletes to spread the word about the importance of striving for and maintaining good health."
The Los Angeles Clippers' Chris Paul and the Golden State Warriors' Stephen Curry are partnering with Kaiser Permanente to launch the "Own Now" platform to spread the message to young adults that they need to own their health and make healthier and more informed decisions.
"We're not health experts, but we do know that people of all ages have to take care of their health," noted Paul. "We've seen firsthand what injuries can do on the court and we all know that accidents and illnesses can happen to people at any time. Seizing the moment and living a full life is made easier when you take care of your health."
Kaiser Permanente believes in Total Health, ensuring people can get and stay healthy in the places where they live, work, study and play. In addition, the organization provides access to great health care providers, conveniently located facilities, and easy ways for members to stay connected with their caregivers via secure email, mobile apps and telemedicine. Kaiser Permanente's 200,000 employees and physicians are dedicated to making lives better through health promotion, wellness, disease prevention and providing excellent care to improve the health of members and the community at large.