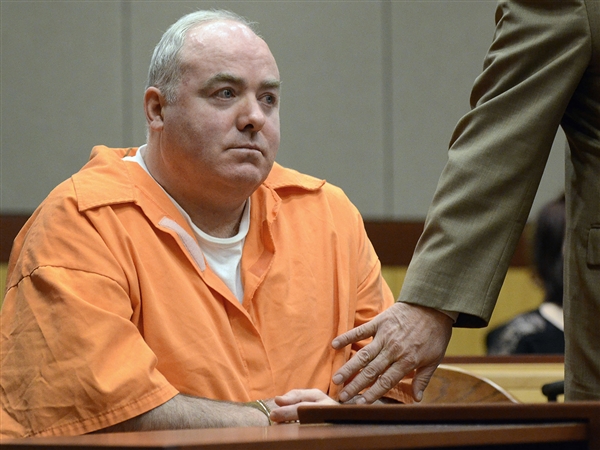 Photo Courtesy of Jessica Hill / Pool AP
Almost 40 years ago, Martha Moxley was killed at the age of 15. She was gruesomely murdered on the eve of October 30, 1975 after attending a Halloween party at the home of Michael Skakel, also 15 years-old at the time. The next day, Moxley's body was found underneath a tree her family's backyard – beaten to death by a six-iron golf club. The case brought worldwide public attention as the accused, Michael Skakel was the nephew of Ethel Kennedy, the wido of Senator Robert F. Kennedy.
As most Kennedy stories throughout history go, bad luck is involved. In this case, it had nothing to do with luck. Skakel was convicted in 2002 of killing Moxley decades ago. Since he was sent to jail for 20 years to life, he has repeatedly and unsuccessfully appealed his conviction in the horrifying murder.
Today, Judge Thomas Bishop ruled that Skakel's attorney did not sufficiently represent him back in 2002. The judge went on to say: "The defense of a serious felony prosecution requires attention to detail, an energetic investigation and a coherent plan of defense capable (sic) executed. Trial counsel's failures in each of these areas of representation were significant and, ultimately, fatal to a constitutionally adequate defense."
At a parole hearing in Suffield, Conn., last October, Skakel claimed that he is innocent — which he has insisted for years.
"If I could ease Mrs. Moxley's pain in any way, shape or form I would take responsibility all day long for this crime," Skakel said, according to the AP. But, he added, "I cannot bear false witness against myself." With a new trial on the horizon, perhaps his sentence will not be -to life.