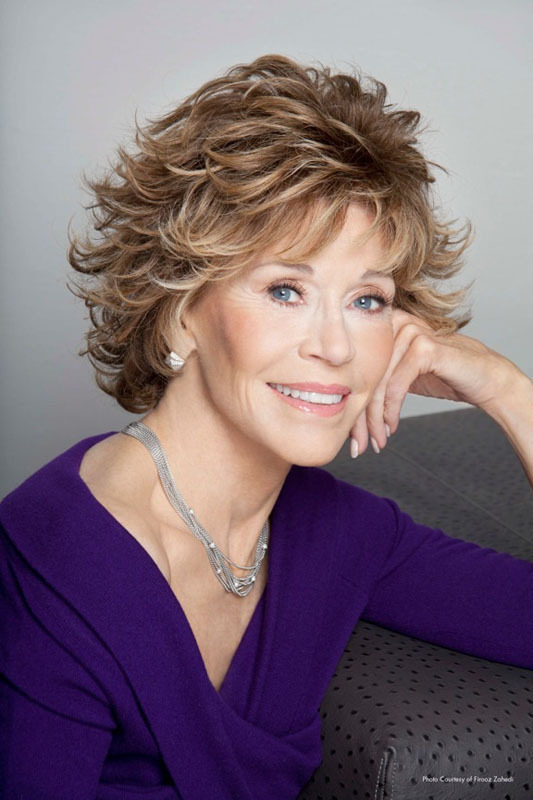 Sir Howard Stringer, Chair of the American Film Institute's Board of Trustees, announced today the Board's decision to honor Jane Fonda with the 42nd AFI Life Achievement Award, the highest honor for a career in film. The award will be presented to Fonda at a gala tribute on June 5, 2014 in Los Angeles, CA. The 42nd AFI Life Achievement Award tribute special will return for its second year on TNT when it airs in June 2014followed by encores on sister network Turner Classic Movies (TCM).
"Jane Fonda is American film royalty," said Stringer. "A bright light first introduced to the world as the daughter of Henry Fonda, the world watched as she found her own voice and forged her own path as an actor and a cultural icon.  Today she stands tall among the giants of American film, and it is AFI's honor to present Jane Fonda with its 42nd Life Achievement Award."
The Academy Award®-winning actor of KLUTE (1971) and COMING HOME (1978), Fonda has starred in more than 40 films since her screen debut.  Spanning decades, her diverse career features celebrated comedies – including CAT BALLOU (1965) and 9 TO 5 (1980) – as well as powerful dramatic performances such as THEY SHOOT HORSES, DON'T THEY? (1969), JULIA (1977), THE CHINA SYNDROME (1979), THE MORNING AFTER (1986) and ON GOLDEN POND (1981) – in which she starred with her father, Henry Fonda, the AFI Life Achievement Award recipient in 1978.  More recently, Fonda appeared in Lee Daniels' THE BUTLER (2013), and currently stars in Aaron Sorkin's HBO series, THE NEWSROOM.
The sponsor of the 2014 AFI Life Achievement Award tribute to Jane Fonda is American Airlines, the official airline of the American Film Institute.
The highest honor given for a career in film, the AFI Life Achievement Award was established by the AFI Board of Trustees on February 26, 1973.  It is presented to a single honoree each year based on the following criteria as mandated through a resolution passed by the AFI Board of Trustees:
"The recipient should be one whose talent has in a fundamental way advanced the film art; whose accomplishment has been acknowledged by scholars, critics, professional peers and the general public; and whose work has stood the test of time."