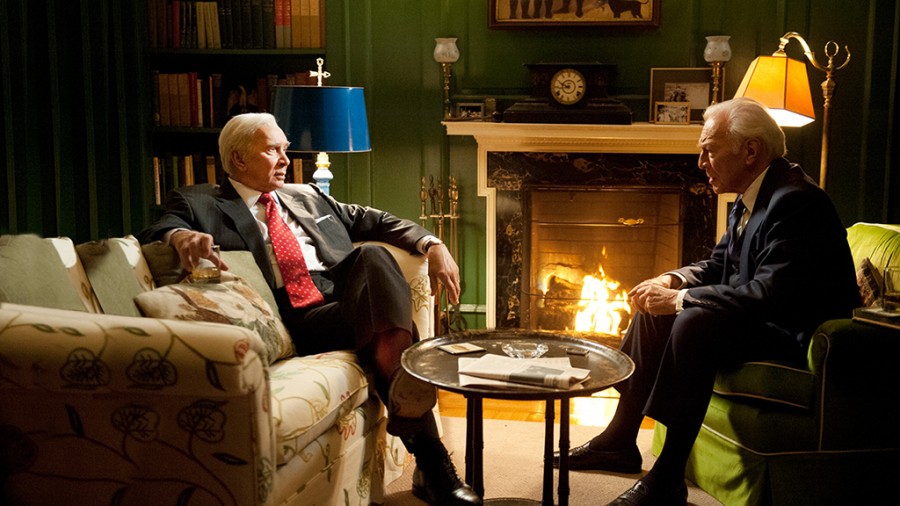 "Muhammad Ali's Greatest Fight" looks at Muhammad Ali's historic Supreme Court battle from behind closed doors. When Ali was drafted into the Vietnam War at the height of his boxing career, his claim to conscientious objector status led to a controversial legal battle that rattled the U.S. judicial system right up to the highest court in the land.
The film stars Christopher Plummer (as Justice John Harlan), Frank Langella (as Justice Warren Burger), Benjamin Walker (as Kevin Connolly), Ed Begley, Jr. (as Justice Harry Blackmun), Peter Gerety (as Justice William Brennan), Barry Levinson (as Justice Potter Stewart), John Bedford Lloyd (as Justice Byron "Whizzer" White), Fritz Weaver (as Justice Hugo Black), Harris Yulin (as Justice William O. Douglas), Pablo Schreiber (as Covert Becker), Ben Steinfeld (as Sam Edelstein), Dana Ivey (as Mrs. Paige), Kathleen Chalfont (as Ethel Harlan), Lisa Joyce (as Donna Connolly) and Danny Glover (as Justice Thurgood Marshall).
Directed by Stephen Frears ("Dangerous Liaisons" "Dirty Pretty Things" and Oscar-nominated for "The Queen" and "The Grifters"); Written by Shawn Slovo ("A World Apart" "Captain Corelli's Mandolin" "Catch A Fire" ); Executive produced by Jonathan Cameron,  Frank Doelger and Tracey Scoffield.
The film premieres tonight night at 8 PM on HBO and HBO Go.