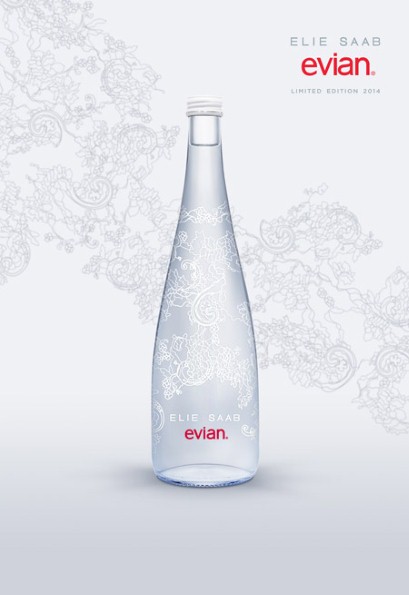 Evian has just announced a new collaboration with Elie SAAB, to create a limited edition glass bottle that is a joint celebration of both brands' pursuit of purity in design. The partnership between Evian and Elie SAAB is the latest to follow six years of Evian associating itself with international fashion brands.
This year, the two brands unite with the common theme of purity. The bottle is decorated with a signature Elie SAAB lace pattern, that recalls the feminine and elegant designs featured so prominently in the brand's collections. The delicate white lace has been applied with architectural accuracy, bringing added refinement to the clean lines of the bottles silhouette. The final creations symbolize the immaculate craftsmanship, and mutual sophistication that both Elie SAAB and evian are renowned for.
The 2014 Limited Edition bottle by ELIE SAAB will be available for purchase at shop.evian.us, and at select restaurants and hotels, including Sofitel Luxury Hotels nationwide beginning October 2013.