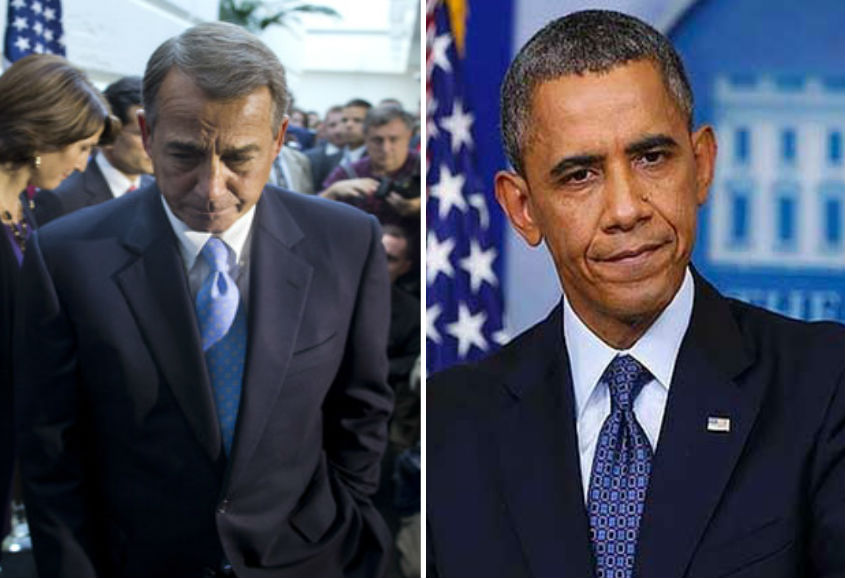 It's still a playground fight between the Republicans and Democrats in Washington. Now 15 days into the government shutdown, the House Republicans first proposed their own version of a Senate plan to temporarily end the political unrest.
Failure by Congress to raise the nation's borrowing limit could trigger the first-ever U.S. default as soon as Thursday. President Barack Obama called for House Republicans to "do what's right" by reopening government and ensuring the United States can pay its bills.
As reported by CNN and according to multiple sources, the House plan will call for funding the government through December 15 to end the partial shutdown that entered its third week. It also would increase the federal debt ceiling until February 7.
In addition, the House GOP version will include a provision demanded by tea party conservatives that would prohibit federal subsidies for the President, officials in his administration, members of Congress and their respective staff in buying health insurance under Obama's signature health care reforms.
In response to the proposed bill, Democrat Nancy Pelosi signaled that her caucus still wanted "clean" proposals to fund the government and raise the debt ceiling.
"The bill that they're talking about right now is a bill to default. It's a decision to default. Once they get over that, then we'll see what they send to the floor," she said of Republicans,