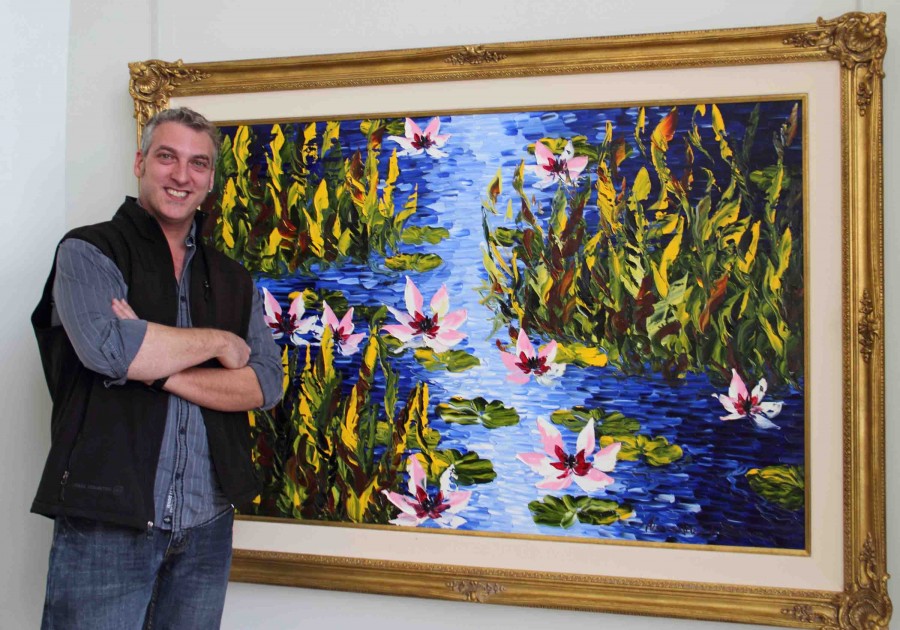 Alexandre Renoir at Galerie Michael – Photo by LATF USA
Art history aficionados, did you know that the famous French Impressionist Pierre-Auguste Renoir has a grandson? Not only is Alexandre Renoir an equally talented painter and overall artist, but he resides in Southern California. His paintings filled with vibrant and rich colors are currently exhibiting at Galerie Michael of Beverly Hills. This is an exhibit not to miss. Even surrounded by artwork from Salvador Dali, Rembrandt, Chagall and more – Renoir's landscape and floral pieces stand-out. To celebrate this outstanding exhibit, the gallery presents, MasterCard® Priceless® LA on November 14th, 2013 – highlighting French culture with an integrated showcase of fine dining and intricate artwork.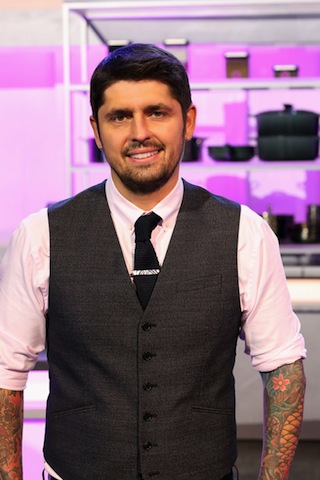 Cardholders can reserve a space now for an exclusive food and art interactive experience featuring Chef Ludo Lefebvre of the hot new restaurant Trois Mec and Alexandre Renoir, great grandson of the famous French artist.  The two classically trained masters will join together for a live demonstration that will awaken the senses with wonderful tastes and beautiful scenes.
This Priceless Event Includes:
Interactive cooking demonstration by Chef Ludo Lefebvre and painting demonstration by Alexandre Renoir
Dinner of small bites by Chef Ludo Lefebvre
Art on display by Alexandre Renior
Wine and additional refreshments
Photo opportunities and a special gift
The art on display by Alexandre Renior will be for sale with an exclusive MasterCard savings of 10%.
https://www.priceless.com/losangeles/offer/Artistic-fusion-of-Priceless-Partners-Chef-Ludo-Lefebvre-and-Alexandra-Renoir?productNumber=458&preview=&cid=26580
Visit  www.galeriemichael.com  for further information.