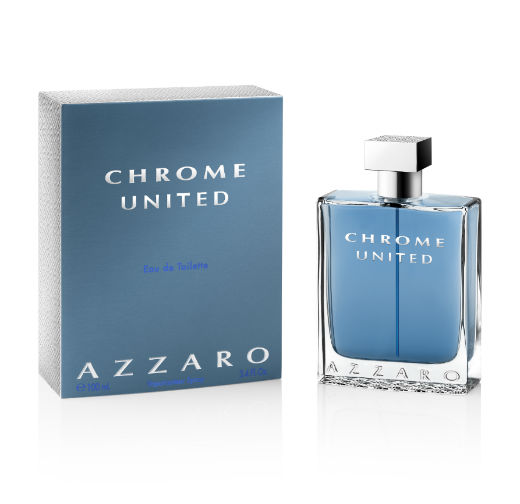 Chrome United is the new Azzaro men's fragrance from the Chrome collection. Clean, authentic and long lasting, the composition of the new edition has a unique feature. The way it smells at first spray is the way it stays all day long.
With key notes of Bergamot, Coriander, Ceylon Black Tea and Cedar Wood, it is described as a spicy-woody fragrance.
The fragrance is dedicated to hedonists, people who like socializing and having fun and enjoying the time spent with true friends … The composition is signed by perfumer Richard Ibanez.
50ml EDT $56 and 100ml EDT $ 76