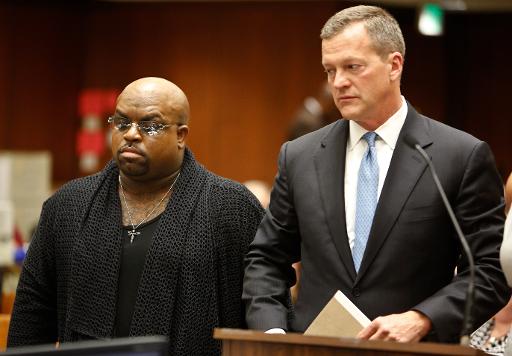 The likeable NBC judge on "The Voice" and hitmaker singer, CeeLo Green has been in the bad limelight this week. The 38 year-old singer is being accused of giving the drug Ecstacy to a woman during a night out. She also accused him of sexually assaulting her last year, according to prosecutors.
Despite the accusations, CeeLo (Thomas DeCarlo Callaway) has pleaded not guilty to the felony charges. He will not face sexual assault charges after prosecutors concluded there wasn't enough evidence to take the accusation to court, as reported by CNN.
CeeLo appeared in court Monday to be arraigned on the sole charge of furnishing a controlled substance. The charge carries a potential sentence of up to four years in prison.
After Green pleaded not guilty, the judge accepted prosecutors' recommendation to set his bond at $30,000 and ordered him to return to court on November 20.