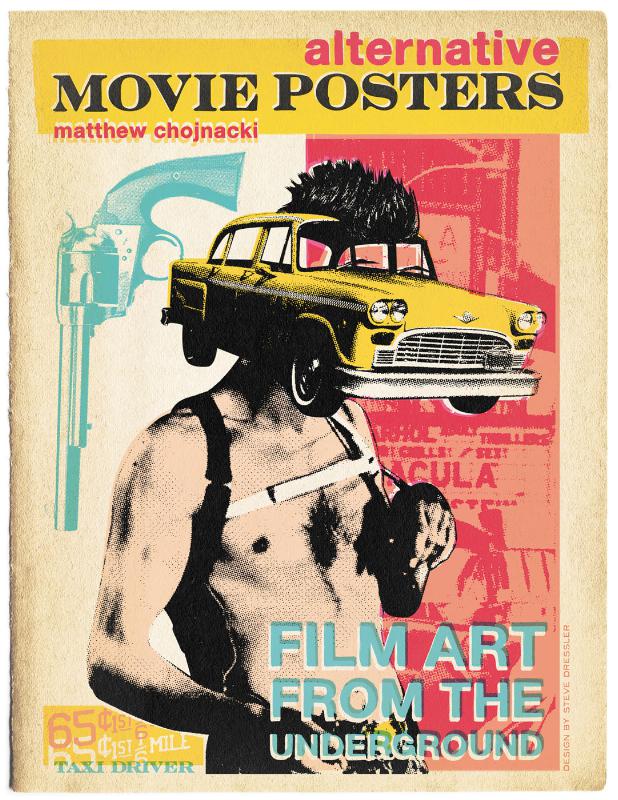 This holiday season, if movie buffs, designers and pop culture fanatics are on your list, there's a new book that will surely resonate with them. "Alternative Movie Posters: Film Art from the Underground" is the first book to celebrate and document the secretive world of film art.
Today, studios rush to release movie posters, relying on enhanced headshots and little creativity. Frustrated by the lack of imagination and quality, designers from across the world took it upon themselves to revive the lost art of film one-sheets by creating their own posters.
"These artists have single-handedly reinvented movie posters and did it simply because they have a passion for film and a love of design," explains Matthew Chojnacki, author of "Alternative Movie Posters." "These posters sell out within minutes and are now the most coveted collectibles among movie and design aficionados."
The book features 200 posters from over 100 artists and 20 countries, plus commentary and behind-the-scenes insight. Featured movies range from cult classics to animated films, horror flicks, and nostalgic favorites, including: "Pulp Fiction," "Ferris Bueller's Day Off," "Star Wars," "A Clockwork Orange," "Pretty in Pink," "The Rocky Horror Picture Show," "Gremlins," "Carrie," "Mean Girls," and "The Shining."
The book, which retails for $34.99, is available via Amazon, Barnes & Noble, and local bookstores worldwide on October 28, 2013.