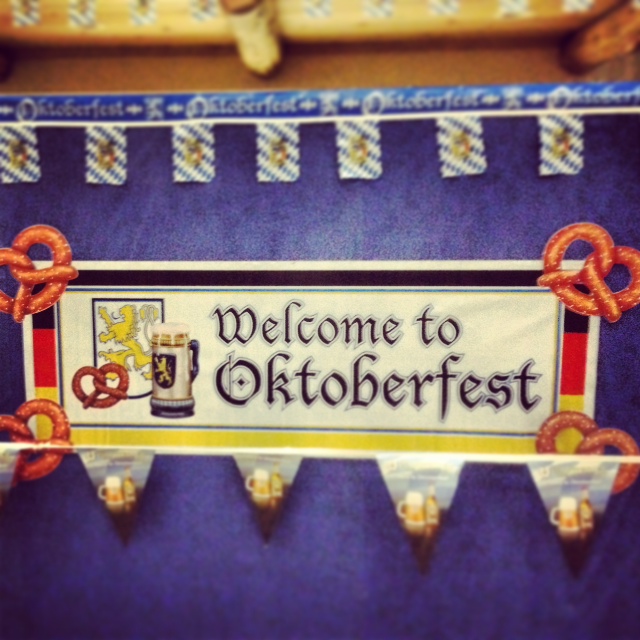 For a town whose elevation exceeds its population, you'd expect that Big Bear Lake's annual Oktoberfest would be an intimate affair. Nothing could be further from the truth.
Established in 1971, Hans and Erika Bandows have been bringing the pure, raucous atmosphere of Munich's world famous celebration to their mountainside home. Running every weekend from September 14th to October 26th, local denizens and far-away visitors descend on the town's convention center—a facility that is younger than the tradition itself—and let loose just like Germany has been doing for over 200 years.
With Fall's colors in full bloom and Winter's ski season just around the corner, Oktoberfest is the best time for a weekend trip to Big Bear Lake—the kegs and brats will be waiting.
Hans Bandows—who couldn't make it to the festival this year due to health reasons—modeled Big Bear Lake's Oktoberfest in pure Munich fashion. Forty-two years ago, however, the Bandows had little faith that their Oktoberfest would ever take off. Even though the succulent smells of sauerkraut and rouladen filling their lodge were indeed mouth-watering, the family initially believed that their celebration was going to remain a close-knit affair. Nevertheless, with anticipation filling their hearts, the Bandows family greeted their first guests and at precisely noon Burgermeister Hans struck mallet to wood, cried "Ozphat is!"(The Oktoberfest has started!) and began a tradition that has lasted for over three decades.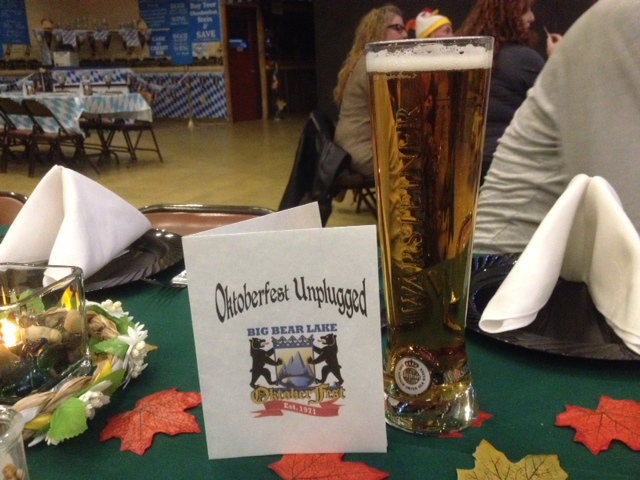 The celebration has been included in many top Oktoberfest lists including: AOL, Ski Magazine, LowerFares.com, and AskMe.com. It also has the honor of being the #1 best Oktoberfest in Southern California. Attracting over 20,000 partyers annually, a flyer for this year's festivity promises to raise the bar even further—and it does. 
In one word, 2013's jubilee is best summed up with: 'more.' More entertainment on more stages with more music and even more beer and authentic German food. Oh yeah, and anyone that buys a ticket for Saturday's event gets Sunday admission for free. That's right, for $18 you get two days worth of merriment. 
While Saturday's celebration was indeed spectacular, my Oktoberfest actually began on Friday night with the inaugural 'Oktoberfest Unplugged'. For two nights—October 11 and 18—true fanatics who have $95 to spare have the opportunity to sit down for an intimate, customary German evening complete with a five course meal,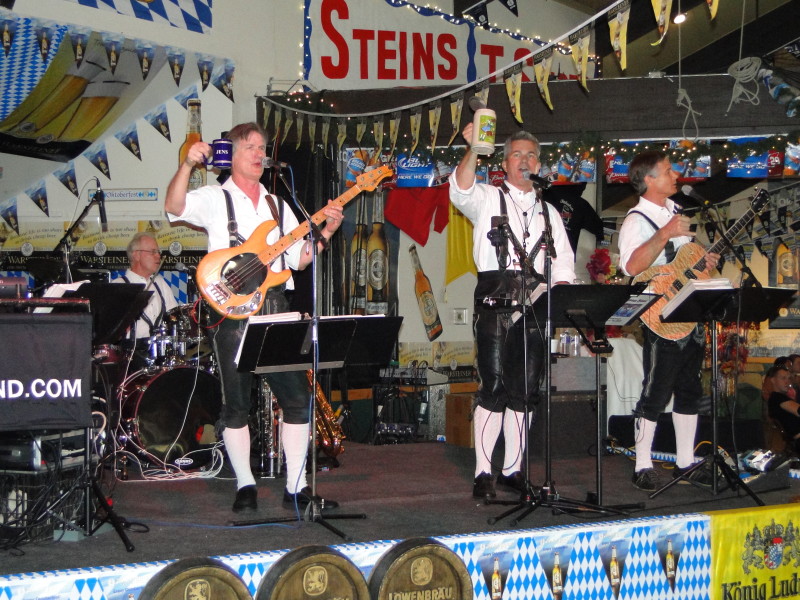 paired beers and spirits for each dish, and plenty of live music and performances. For just over six hours—6 PM to Midnight—'Oktoberfest Unplugged' acts as the calm before the storm that is Saturday's main event.
After a hearty Herzlich Willkommen welcome accompanied by a shot of homemade German style moonshine, I somehow found that the stress of my three hour rush hour commute had instantly disappeared. With my newfound inhibition, I found a seat at a table filled with friendly tourists. Over the course of the evening, the table of strangers became my nightlong friends. 'Unplugged's' friendly, warm atmosphere was the perfect setting to eat, imbibe, and meet plenty of new people all while Swiss-trained chef Alex Banner served delicious course after delicious course.
While an appetizer—anreger —of German sausages served with Honey Bourbon Barenjager infused Dill Mustard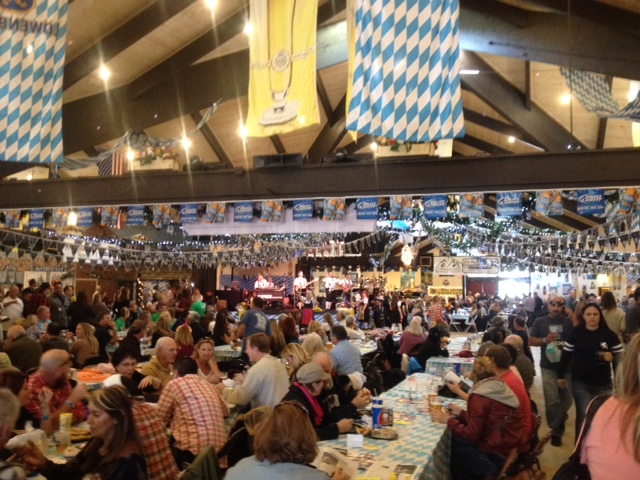 travelled amongst the 30-40 guests, we were all treated to an introductory video hosted by Hans and Erika Bandows. The segment was a touching moment because it chronicled the impressive history of the family's Oktoberfest all while telling plenty of funny stories.
As soon as the film ended, staff members—dressed in traditional German garb—whisked us all out of our seats and onto the dance floor for a chicken dance. I was later told that the dance was not a convenient way to make fun of the tourists, but actually a tradition that dates all the way back to Oktoberfest founders King Ludwig I and Princess Therese. Regardless, I still remain skeptical—even if I couldn't resist having a lot of fun making a fool out of myself.
Returning to our seats, the real 'Unplugged' event commenced. Our first course was Oma's Herring Salat and a Fleiesch Kasse Salat paired with a Radeberger Pilsner. We were next given a traditional beer cheese soup along with a pint of Warsteiner Dunkel. Following the soup came a much lighter carrot, cucumber, and mixed green salad accompanied with a Paulaner Premium Pils. A subtle lime sherbet cleansed the palate and made way for the main course of the evening: jager schnitzel, sauerkraut, spatzle, and bacon crumble green beans. This, of course, was enhanced with a tall, ice-cold Paulaner Oktoberfest Marzen.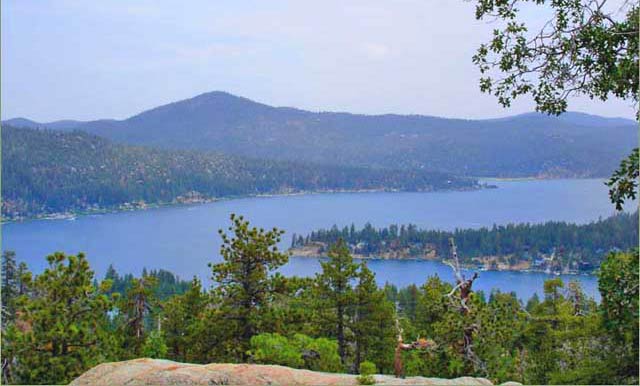 With each new course, Juergen Schwarz and his Express Band played plenty of customary German melodies. Ditching his saxophone, the LA based musician sat down with me over dessert—jager brownies topped with Barenjager whipped cream served alongside Barenjager walnut brittle and Barenjager marinated walnuts—and showed my his prized stein glass. As is custom, each true Oktoberfest aficionado comes equipped with his or her own ornate stein glass. The bigger and flashier the better, Juergen told me. Having been born in Germany, he proceeded to inform me that Oktoberfest has been in his blood for as long as he has been alive before letting me in on this festival secret, "a true stein weighs five pounds with beer in it, but feels a lot lighter after a refill or two." With a wry smile, the jolly musician stood up, addressed the room, and shouted the soccer cheer Zike-Zake, zike-zake, Hoi, Hoi, Hoi and polished off the rest of his beer. As if on cue, the entire room—including me—followed suit.  Such was my first 'Oktoberfest Unplugged' experience. With a few more sing-alongs, and plenty gleeful shouts of prost (cheers), I found myself headed back to my hotel room a new man.
As far as lodging goes, there is no better place to stay in Big Bear Lake than Sherwood Forrest. Nestled in between their local shopping Village and the lake itself, Sherwood Forrest houses 16 romantic spa units and a whole lot of rustic charm. Owned in part with the Robinhood Resort next door, their convenient location, absolutely delicious Nottinghams restaurant (definitely try the artichoke eggs benedict for breakfast), and overall affordability—just over $100 a night during off-peak Fall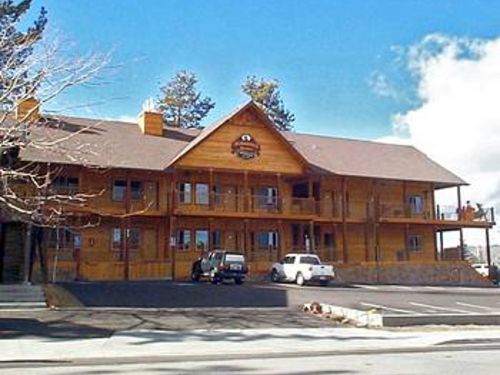 months—make it the best place for any first time Oktoberfest visitor looking to be as close to the action as possible. As an added incentive, the pick up zone for the free O'Douls shuttle bus to the Oktoberfest convention center is only a two-tenths of a mile walk away at the Big Bear Lake Welcome Center.
Choosing an upstairs deluxe fireplace room, the unbridled, quiet charm of mountain living fully came out during my stay. With an open air sitting area overlooking the water, I felt as if I were staying in my own private lakeside cottage. I was assured that everything gets much more crowded during the Winter, but I couldn't help but find myself enjoying this far more peaceful and intimate Fall travel season.
The following day, once again arriving at the Big Bear Lake Convention Center, I was simply awestruck by just how different the actual Oktoberfest was from the previous night's 'Unplugged' dinner. The festival grounds were absolutely packed. 1000+ people spilled from the convention center's doors, and piled into one of four outdoor beer gardens.
I first made my way to the Shock Top Sports Garten, grabbed a few samples of their Pumpkin ale, and caught the final inning of the Dodgers playoff game. Even though they lost, I was not deterred from having an amazing time. Shuffling past a throng of specialty food vendors selling products ranging from beef jerky to gourmet soups, I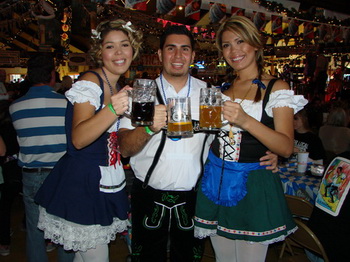 popped inside the main stage, took a seat, and watched plenty of amazing contests unlike any I had seen before. Log sawing, stein holding, pretzel eating, and beer drinking were just a sampling of the astounding bodily feats I took in all while indulging in copious amounts of imported beer.
As the night wore on, and the temperature dropped to just about freezing, I decided that my Oktoberfest had finally come to an end. Not leaving anything to chance, I used the courtesy O'Douls sponsored valet shuttle—a definite must for anyone 21 years of age and older—and was dropped off right outside my hotel room. 
Walking back to my suite, starlight casting beautiful images off the lake's shimmering water, I had to stop myself. For just a brief moment, I couldn't believe I was just 90 miles away from Los Angeles. Big Bear Lake's Oktoberfest is an event steeped in German tradition, and a singularly unique experience unlike anything I have ever experienced before. Whether this is your first or fortieth Oktoberfest, there is plenty to see, do, and enjoy in Big Bear Lake.
For more information about the Big Bear Lake Oktoberfest, head to:  http://bigbearevents.com/oktoberfest/. For more on Sherwood Forest and Nottinghams Restaurant, check out: http://robinhoodresorts.com/rooms.htm.
By David Morris